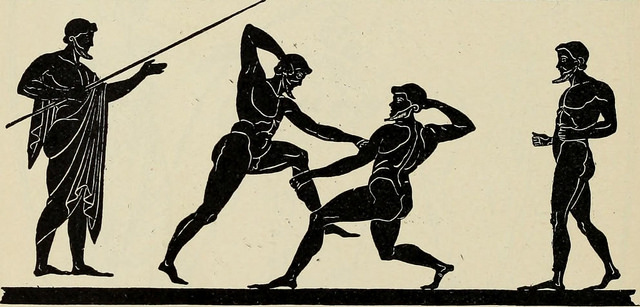 Dear Friends of the Pub Quiz,
As a political junkie, I have been following the news a little bit too closely for my own good. This summer, I remember checking the Political Wire website several times a day, and feeling frustrated when Taegan Goddard hadn't updated the site as obsessively as I was looking for new content. For a few weeks, Donald Trump would offer some new outrageous and offensive comment at least once a week, and Americans quite rightly turned away from him.
In recent weeks, Americans have also been turning away from the candidacy of Hillary Clinton, vexing those of us who care deeply for the promise of our flawed democracy. People in four or five swing states are vacillating, as if the choice was not obvious, at least to those of us who read about what's at stake. It's almost too much to bear. Meanwhile, President Obama's poll numbers have continued to inch upwards, and some major news organizations have grown what might be called a spine, pointing out the different ways that Donald Trump lies.
I read today that as many as 100 million people will be tuning into tonight's first presidential debate. Another claimed that 80% of voters will be tuning in. Commentators and comedians have pointed out the low expectations for Mr. Trump, with Bill Maher saying that, "The bar for Trump is so low! It's like being in a spelling bee with a basset hound!" Meanwhile, today Trump campaign manager Kellyanne Conway says that the Clinton camp is right to be nervous, and not only with Hilary's falling poll numbers, for "Donald Trump is a master debater."
The world will tune in tonight to see if that is true, but I hope some people tonight will user their DVRs. My wife Kate said, "I hope you are prepared for an empty pub tonight." I must admit that I added a few softballs to reward tonight's attendees, including new folks who read about the de Vere's Irish Pub Davis Pub Quiz in the San Francisco Chronicle last week. We will see what happens.
Right after tonight's quiz, I will walk over to the Pence Gallery to see the end of the James Ragan film and reading, and then afterwards the award-winning poet and screenwriter who has read with Bob Dylan and Allen Ginsberg will stop by de Vere's for a refreshing beverage. If you want to stick around the pub and would like to meet the subject of his own documentary, you are welcome to join us at the big table, if you are not rushing home to see the recorded spectacle along with the rest of America.
Tonight's pub quiz will feature questions about international leaders and their wise comments, newly-acknowledged kings, playing cars, the Metropolitan Museum of Art, 18th century criticism, familiar-sounding novels, the meaning and mooring of an axis, clubs to which I would not be a member, encountering rusty patches, Asia, divisions of war, helpful guides, unexpected Diesel, astronomy, men with multitudes, the Arab awakening, unpopular and dry undergarments, the importance of negotiations, New York City brownstones, competitive arguments, Mariposa, moons, the numbers 87 and 326 and 539, people who didn't know that they wanted a revolution, tyros, shared legends, surprisingly bright and charismatic actors, common slang terms, Horton, accoutrements, famous problems, lovely winners of Academy Awards, and Shakespeare. There will be no geology questions this week, if you don't count other planets and their moons.
Perhaps I will see you tonight. September 26th is the birthday of both T.S. Eliot and Truman Duren, two of my favorite creatives. Eliot said, "Only those who will risk going too far can possibly find out how far one can go."
Your Quizmaster
http://www.twitter.com/yourquizmaster
http://www.facebook.com/yourquizmaster
Here are three questions from last week's quiz:
Mottos and Slogans.    Headquartered in Memphis, and with over 300,000 employees, what company uses the slogan "The World On Time," including other more famous ones that you would recognize?
Internet Culture. The co-founder of what four-letter company said yesterday that most of its cars will be autonomous in five years?
Newspaper Headlines.   Prime minister Hun Sen says that he will continue his campaign against protests from the opposition in his country of 15 million people. Name the country.
P.S. Poetry Night is October 6th, and the Jack Kerouac Poetry Prize will be awarded live and in person on October 7th, both at the Natsoulas Gallery in Davis. Also, Peter Coyote is coming to the same gallery on October 8th. So much culture!