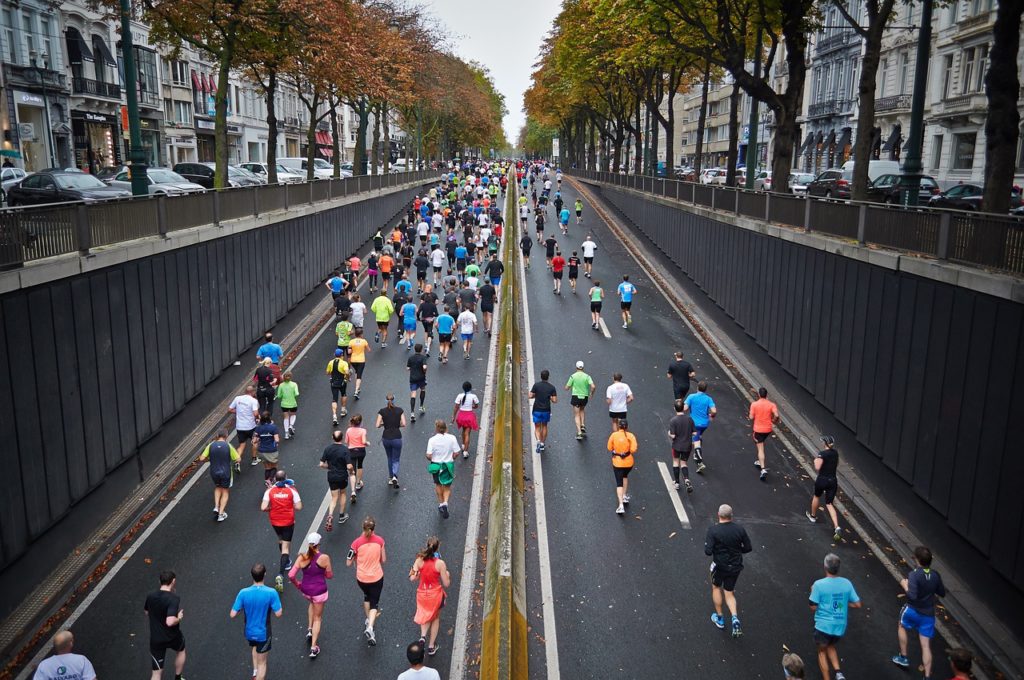 Dear Friends of the Pub Quiz, This past Saturday morning out my window I saw a young man sprinting down the greenbelt. He zoomed down the bike path like a film's unaccountably speedy protagonist who benefits from post-production special effects to race off towards the horizon. Soon thereafter, I saw a pack of runners running in tight formation behind the first, all members of what I assumed were the UC Davis cross-country team. Brushing my teeth at my bathroom window, I admired their early-morning chutzpah. Soon thereafter another group of runners came by, and then another, and then a long line of them. Some were doggedly focused, while others farther back in the pack were chatting casually with their buddies or pushing baby-joggers. While the runners, joggers, and, eventually, race-walkers came in all ages and sizes, most had a commonality that I should have spotted at first: Davis Stampede t-shirts. The race route went right past my home, and all the runners participating, from the youthful professionals to the casual fun-runners, were exhibiting more discipline and living more loudly than I was from my bathroom and bedroom windows, watching them go by. Maybe this is what John Lennon, in the last single from his posthumous album
Double Fantasy
, meant by "Watching the Wheels." I reminded myself that it was once I who stepped foot into the arena. Although I had run longer distances when living in Washington DC and in Berkeley, the Davis Stampede was the occasion of my longest run with a number on my chest, a 13.1-mile half-marathon. Perhaps I feel excused from such weekend stamina experiments because of my daily bike commute, but I still noted a pang of regret and exclusion with every runner who jaunted happily past my home. These people are really living, I thought, participating in life fully, and I was merely sitting on the sidelines, remembering my running glory days. That said, a couple hours after this moment of morning reflection I was being introduced to a large crowd by Jay Brookman, commander of Davis VFW Post 6949. I got to sample a different sort of glory that comes with the thrilling rush of public speaking. As your poet laureate, I am often called upon to offer an original poem or two at important events, such as Saturday's "Breakfast for Heroes." As you may know, y most recent book,
In the Almond Orchard: Coming Home from War
, reflects upon what Sacramento Valley heroes might be feeling upon being discharged from service. The topic was relevant, as the crowd of 200 or so had gathered to recognize our city's public servants, whether they be ROTC cadets, teachers, public safety dispatchers, police officers, student writers, scouts, or veterans of the year. Particularly impressive was Francis Resta, World War II veteran and former Commander of that same VFW Post. I would like to say that all eyes were on me as I took the stage, but instead everyone watched my son Jukie as he ran for the exit, opening a side door as loudly as can be imagined, as if, instead of merely using the handle, Jukie thought it best to open the door with a collection of wind chimes or a huge dead blow mallet. The resulting noise created was notable, but I chose not even to look to the side to see what was going on: for me it was show time! Luckily, when it came to keeping Jukie safe, I was surrounded by heroes. Accompanied by a number of boy scouts, perpetual Davis leaders Don Saylor and Lucas Frerichs headed out a side door to attend to Jukie while he pruned some of the trees and sat on the huge sculpture in front of the Veterans Memorial Center, watching the cars go by in the winter sunshine. 1970s househusband John Lennon might have admired Jukie. While some are content with "watching the wheels go round and round," I say that now is a time when we need more heroes to follow the lead of Don and Lucas by stepping up and showing themselves. Some are speaking out in the political arena, reminding us all of constitutional values and the checks and balances established by our nation's founders. Yesterday's town hall with Congressman Garamendi gave some of our neighbors an opportunity to share their
boldness
. Some are arranging for food and shelter for our Oroville neighbors to the north, 180,000 of whom have recently evacuated their homes. In fact, as I write this early Monday morning, the aforementioned Don Saylor is serving breakfast and coffee to evacuees living temporarily at the Yolo County Fairgrounds. And some heroes work day after day in public service jobs, to be recognized and celebrated, if at all, for a couple hours on a Saturday morning in February before returning to the work to be done. Tonight's Pub Quiz will feature questions on some of the topics raised above, as well as on the Grammys, the memories of science fiction authors, Bram Stoker, intermediate-range ballistic missiles, islands, digital downloads, protected elephants, dunked heads, cabinets, music to be heard in bars, odd creatures, knights, state nicknames, ratios, doctors in the house, delicacies that I have never tried, population density, real races, mammal commonalities, little states, Golden Globe nominated singers, entanglements, people named after their jobs, and Shakespeare. Tonight will mark the last pub quiz night of Trivia Newton John, a Hall of Fame team that has competed amiably, while winning occasionally, in the pub quiz for many years. I hope you will join us this evening to raise a glass in their honor. Also, the break in the precipitation should continue today and tomorrow. Tonight some may even want to sit outside! See you this evening. Your Quizmaster
http://www.yourquizmaster.com
http://www.twitter.com/yourquizmaster
http://www.facebook.com/yourquizmaster
yourquizmaster@gmail.com
Here are three questions from last week's quiz:
Mottos and Slogans.    Starting with the letter C, and with two N's in its name, what company uses the slogan "See what we mean"?
Newspaper Headlines.   What European company recently topped Toyota to become the world's biggest carmaker?
Know Your Metric System. Rounded off to the nearest kilometer, how many kilometers are there in a marathon?
P.S. Poetry Night is this Thursday. Our featured poet will be Dorine Jennette! Please join us at the John Natsoulas Gallery. We start at 8.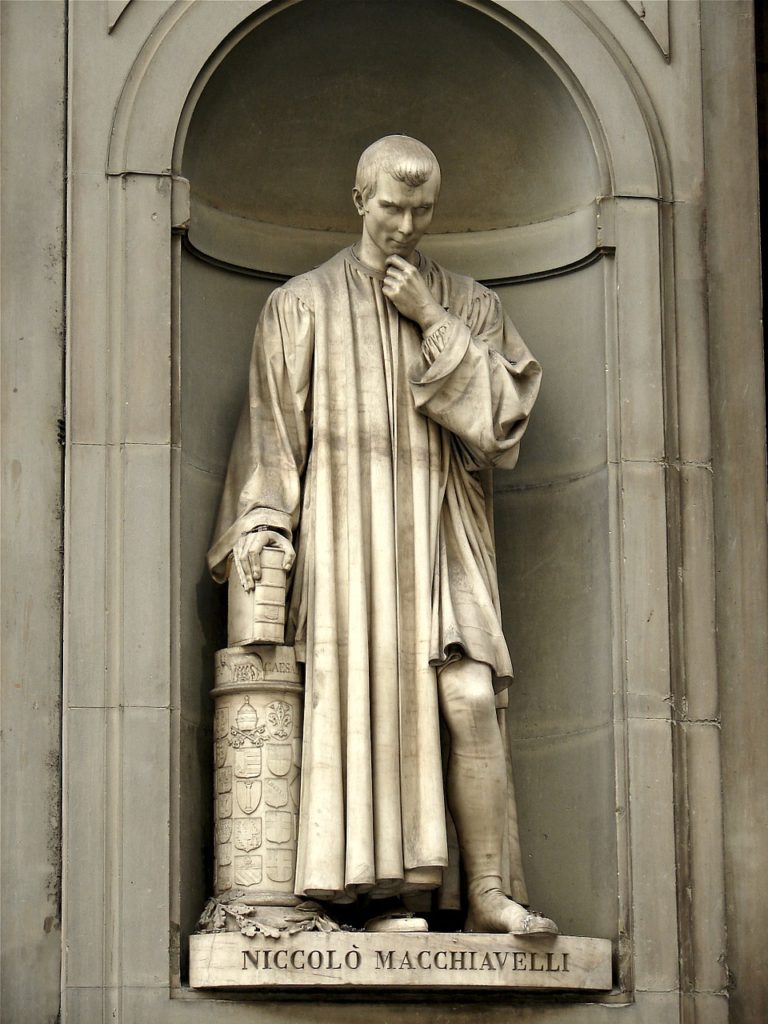 The Machiavelli Scores a Touchdown Edition of the de Vere's Irish Pub Pub Quiz Newsletter
Dear Friends of the Pub Quiz,
A friend and colleague looked at the halftime score of the Super Bowl yesterday and then remarked that he "can't help but worry that even though the Atlanta Falcons will score more points, the New England Patriots will still win the game." He was half right. His comment made me think about how much Donald Trump has been talking up the New England Patriots, predicting that the team owned by his good friend Robert Kraft would win by eight points. He was pretty close.
Like Trump, The New England Patriots and their coaches are known for their underhanded play, such as for underinflating footballs or videotaping and learning opposing teams' signals to their players. Despite this proclivity towards cheating, the Patriots should nevertheless be congratulated. Donald Trump says the Patriots are an honorable team.
Nevertheless, I got to thinking about a great number of current, historical, and even fictional (literary or cinematic) villains that also deserve congratulations for the Machiavellian ways in which they accomplish their goals. With the hopes of offending no one, I've created a list for you.
Here goes:
Congratulations to the New England Patriots, under-inflator of footballs.
Congratulations to Bill Belichick for using video to help your team win games, such as by videotaping the New York Jets' defensive coaching signals.
Congratulations to Donald Trump, who evidently has called in favors with friends in leadership roles, that is, in the Kremlin and in the FBI.
Congratulations to Barry Bonds, still our home run king in Major League Baseball, despite the asterisks.
Congratulations to Ty Cobb, who sharpened the spikes on his cleats in full view of the opposing infield, intimidating players from tagging you out as you stole home 54 times.
Congratulations, Lance Armstrong, for all that time spent wearing the yellow jersey. I hope all that blood you dosed was your own!
Congratulations Tonya Harding for clubbing the opposition. You raised the profile of ice skating, and almost got away with it!
Congratulations, Nero, for being the last in the Julio-Claudian dynasty. You are one of the ones we remember!
Congratulations, Michael Corleone, for surviving both the notable Godfather films!
Congratulations, Imelda Marcos, kleptocrat, on your mountainous collection of shoes. It's hard to believe that you are still alive!
Congratulations, Emperor Palpatine (AKA Darth Sidious) on the execution of your order 66. You really plan ahead.
Congratulations, J. Edgar Hoover, for your devoted work intimidating sitting presidents with what Harry Truman called our own American "Gestapo or secret police."
Congratulations, Thug Behram, for inspiring so many two-bit thugs to be named after you!
Congratulations, Kim Jong-un for distracting us from the work of your crazy father!
Congratulations, William Rehnquist, for your work choosing President George W. Bush for us. Sometimes democracy needs some help.
Congratulations, Ivan the Terrible, for your work as Tsar, and for turning a state into an empire full of hungry and depressed people.
Congratulations, Mr. Potter, for not letting on that you had pocketed that $8,000 you found in Uncle Billy's newspaper.
Congratulations, Dutch Shultz, for your excellent aim.
Congratulations, Vlad the Impaler, for your incredible technique, and for retiring the title "impaler."
Congratulations, Nurse Ratched, for finally calming Randle Patrick McMurphy.
Congratulations, Hannibal Lector, for being both the villain and the hero in a film that swept the major Oscars!
Congratulations, Iraqi Information Minister Baghdad Bob, on your comical press conferences and alternative facts!
Congratulations, Tyler Durden, for your successful campaign against consumerism!
Congratulations, Keyser Söze, for limping right out of that police station!
Congratulations, Chris Christie! Everyone but you has paid the price for Bridgegate!
Congratulations, Andrew Jackson, for your divisive campaign to remove Native Americans. Whereas the Cherokee nicknamed you "Sharp Knife," we put you on the $20 bill!
Maybe you have others to nominate for inclusion on this list. Drop me a note or a tweet.
Meanwhile, on to clues. In addition to what we've covered above, tonight expect questions on associations, carmakers, Bowling Greens, multimillionaires, nutcases, marathons, Marvels, Oscar-winners, African-American history, competitive basketball, the Super Bowl, birds' nests, ramen fuels, a plane full of pilots, musical westerns, Japanese statistics, intense appetites, Aristotle's ideas about falling objects, animation, countries that start with vowels, little Irish, James Blake, differing opinions on the same film, famous villains, President Obama, sustainable eco musketry in Last of the Mohicans, making money, alternatives to football, famous paintings, consequences, photography, Stan Lee, the pride of Europe, and Shakespeare.
Leave extra time to get to the pub tonight. Sometimes Californians drive a little nutty in the rain.
Your Quizmaster
http://www.twitter.com/yourquizmaster
http://www.facebook.com/yourquizmaster
Here are three questions from last week's quiz:
Books and Authors.  Name the third woman to win the Pulitzer Prize for Poetry (back in 1923), and who also wrote the following poem "First Fig."
My candle burns at both ends;
It will not last the night;
But ah, my foes, and oh, my friends—
It gives a lovely light!
Current Events – Names in the News.     Today Google honored on its front page a Japanese internment opponent after whom a Davis elementary school was named. It's not George Takei. Who was it?
Sports.  John Lynch has a new job with the San Francisco 49ers. What is his new job?
P.S. Poetry Night on February 16th will feature Dorine Jennette! Join us that night at the John Natsoulas Gallery.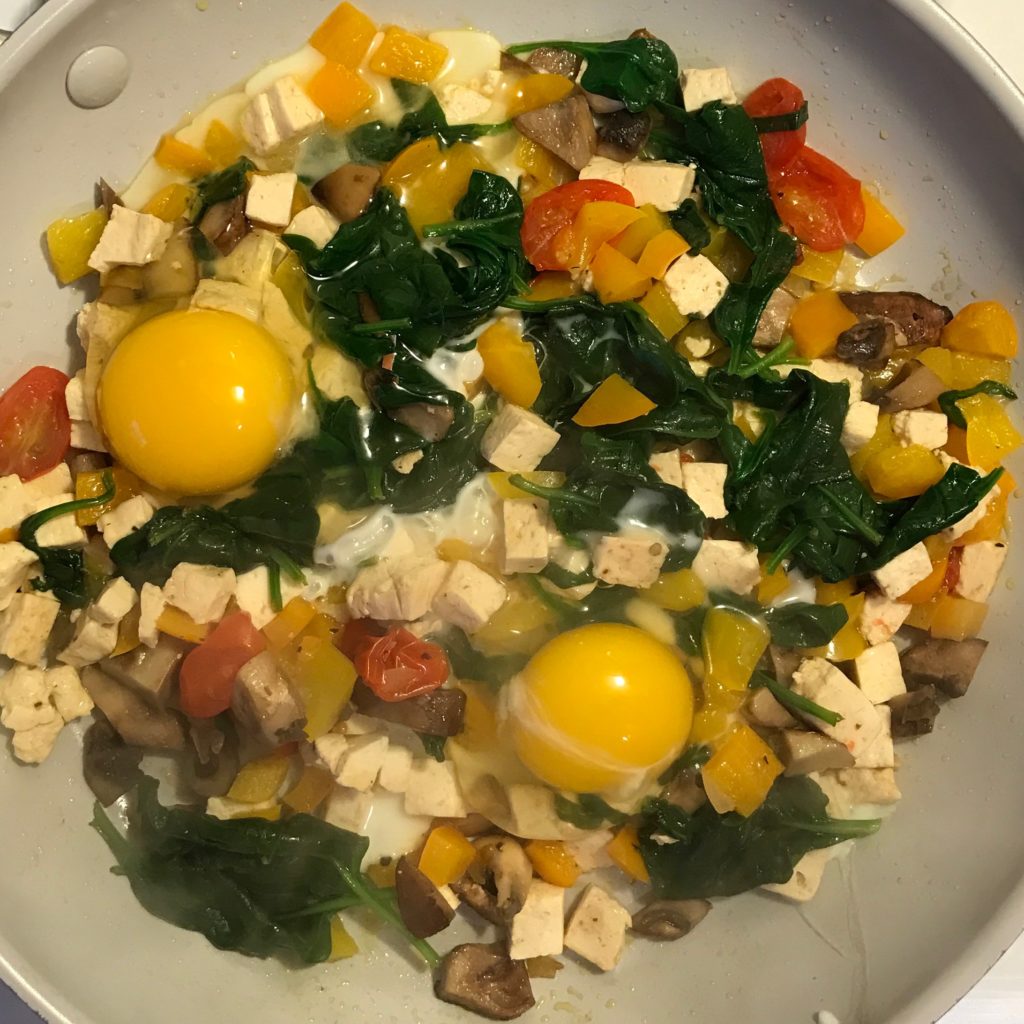 Dear Friends of the Pub Quiz, As much as I love the food in our favorite Davis restaurants, especially de Vere's Irish Pub, sometimes my family and I eat meals at home, even though cooking for my family is a tricky business. If you count the dog, four out of the six of us are vegetarians, my daughter Geneva has deadly food allergies, my son Jukie has a metabolic disorder requiring him to consume more cholesterol than an average kid, and our youngest Truman has what one might call a selective palate. Whenever we can find a meal that pleases everyone, we feel both surprised and victorious. Despite these challenges, most mornings Kate makes me a delicious egg and tofu scramble with about five different kinds of vegetables and fungi (i.e., mushrooms). Because I share this daily morning delicacy with Jukie, and because of my love of greens, Kate mixes into the stir-fry all sorts of vegetables that Jukie enjoys too, including about a half-pound of spinach. When that meal is placed before me, I feel as joyful and territorial about my food as Dilly our bulldog feels about her kibble: breakfast is my favorite meal of the day. Yesterday I came into the kitchen and smelled the most aromatic tofu, veggie and egg scramble that you can imagine. The room was filled with a full-blast banjo rendition of "You Are My Sunshine," a love song that is appropriate to share over breakfast. Kate told me that she hoped that I like the music of Pete Seeger, "because that's all we're listening to for the next four years." This was as much a political proclamation as it was a musical one. Pete Seeger is finding new audiences, and not only with our kids at mealtime. One can also hear Seeger's music at protests, marches, and demonstrations, such as those that took place at the State Capital a week ago Saturday, and in Sacramento International Airport yesterday, probably with a number of your Facebook friends participating in one or both. Protest songs have always sustained those who sought peacefully and collectively to confront immoral authorities. As novelist Nicholson Baker put it, "The nice thing about a protest song is that it takes the complaint, the fussing, the finger-pointing, and gives it an added component of sociable harmony." Kate reminded me that, as the daughter of a progressive minister in suburban Chicago, she often found her childhood home filled with guitar-strumming reformers, leftists, and parishioners who sought to confront the racism, bigotry, and other acts of intolerance that they encountered in their neighborhood and in their nation during the Nixon years, the war years. She remembers being upset by stories of people in her mostly-white neighborhood turning their hoses on new arrivals' African-American and immigrant children as they walked to or from school, communicating that they were not welcome. Whether they were listening to Pete Seeger, Joan Baez, or Malvina Reynolds, those progressives who practiced protest songs, constructed posters, and made plans in living rooms across the country didn't want visitors, new immigrants, and people of color to think that their entire community embraced or even accepted that sort of intolerance. One can only imagine how it might feel, coming of age in the late 1960s and early 1970s, to be seen by other countries as bigots and racists just because a plurality of our white voters supported a paranoid and authoritarian U.S. president's plans to implement policies targeting minorities and immigrants, policies that were condemned internationally and domestically as short-sighted, immoral, and un-American. In retrospect, I have great admiration for the friends of Kate's parents who chose to act – even if merely by singing a Pete Seeger song to a bunch of protesters standing at a police line – rather than watching silently as history passed them by. Tonight's Pub Quiz will feature questions on one or more topics raised above, and on the following: short candles, new jobs, speaking roles for women, sun kings, names in the news, Dorothy Crawford, the BBC, home, tempered wildness, prominent women, peninsulas that are visited by people from two countries, people named Murphy, mismatched protectors, gay icons, sunshine, famous artists, big religions, mutagens, a tent in which you would find cowards, Sherlock Holmes, anthems, notable villages, maritime weapons, raids, the reason that Curious George earned his medal, ornamental rope, auto-repeaters, bones we depend upon, expatriates, clock towers, conglomerates, and Shakespeare. We start at 7, but it's always good to arrive early to chat with your friends before the carnival barking begins. I will be wearing black. Your Quizmaster http://www.yourquizmaster.com
Tweets by yourquizmaster
http://www.facebook.com/yourquizmaster yourquizmaster@gmail.com Here are three questions from last week's quiz: 1. Books and Authors. Emily Dickinson lived all her life in the same western Mass. town with a current population of 38,000. Name the town. 2. Sports. What MLB pitcher has the records for the most wins and the most losses? 3. Shakespeare. The cube root of the even number of Shakespeare's sonnets is 5.3601. How many sonnets did Shakespeare publish? P.S. Speaking of sample questions, did you see which quizmaster has a new weekly column, if you can call it that, in the Davis Enterprise? I will tell you. It's your quizmaster. P.P.S. Poetry Night takes place on Thursday. Poets Patrick Grizzell & Geoffrey Neill Read at the John Natsoulas Gallery February 2nd at 8PM The Poetry Night Reading Series is proud to feature poets Patrick Grizzell and Geoffrey Neill on Thursday, February 2nd at 8 P.M. They will be performing at the John Natsoulas Gallery at 521 1st Street in Davis. Geoffrey Neill is a Sacramento-area poet, as well as the founder of little m press. Little m press has published around twenty chapbooks for Sacramento poets who, for the most part, don't have previous publications, and provides local poetry to local readers. Neill's work has appeared in several anthologies including Late Peaches and Sacramento Voices. Neill has performed his work throughout California and hosts Joey Montoya's Poetry Unplugged at Luna's Café in Sacramento the second Thursday of each month. Patrick Grizzell is a poet, songwriter and visual artist. His books include Dark Music, Chicken Months (about which Robert Bly wrote, "... the poems have a sweet spontaneity and tenderness"), Minotaure Into Night (with sumi paintings by Jimi Suzuki), and the more recently published chapbooks, 13 Poems, and It's Like That. He has a new full length collection, Writing in Place, under way. A founding member and previous director of the Sacramento Poetry Center, Grizzell was also editor of On the Wing, an arts magazine, and is an occasional contributor to ArtWeek and other publications. His interviews include conversations with Helene Pons, Fernando Alegria, Robert Bly, Aline Comisky Crumb, Gary Snyder, Ruth Bernhart, Will Durst and others. Grizzell has performed poetry and music with, among others, Allen Ginsberg, Leon Redbone, Jim Ringer and Mary McCaslin, Ed Sanders, Taj Mahal, Shizumi Shigeto, William Stafford, Robert Creeley and Anne Waldman. He studied art and literature at CSUS with Maya Angelou, Dennis Schmitz, Eugene Redmond, Kathryn Hohlwein, John Fitzgibbon, and others. Grizzell's band, Proxy Moon, will released a CD early this summer and are at work on another. John Lee Hooker once said he "sounds pretty good" on the dobro. An open mic will follow the readings by the featured poets. Please bring your poems, short stories, and songs. Participants will be asked to limit their performances to five minutes or two items, whichever is shorter. The Poetry Night Reading Series is hosted by Dr. Andy Jones, the poet laureate of Davis. All are welcome.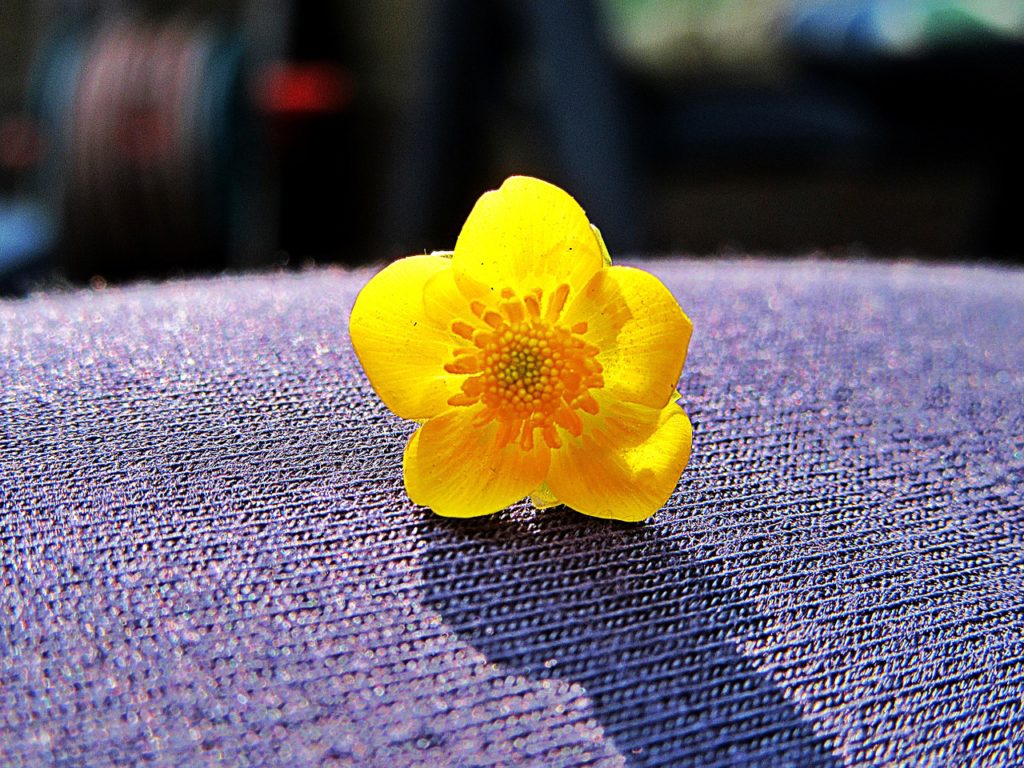 Dear Friends of the Pub Quiz, One of my favorite passages from Jane Austen's
Persuasion
is a single conflicted sentence from a love-letter written by Captain Frederick Wentworth: "I am half agony, half hope."
Persuasion
was the last novel that Austen completed before her death, and it is considered by critics to reflect a more mature style, and a more mature heroine in Anne Elliot, than we found in her earlier books. Therefore, we find more room in
Persuasion
for paradox, contradiction, and radical ambivalence, exemplified by this phrase "half agony, half hope." Friday in Davis was blustery, even stormy. I came across standing water and downed trees on the bike path during my ride to work that morning, but almost no other bicyclists or dog-walkers. Was Davis deserted? Back in my hometown of Washington DC, people must have felt the same way, with fewer Metro riders than on a typical weekday. In both cities, as the clouds in the sky and in our moods darkened, people were choosing to stay away. Saturday was different. At least in Sacramento, the sun came out, and so did more than 20,000 marchers, eager to read each other's smiling and determined faces, our warm but outrageous outfits (with evidence of pink knitting and crocheting projects everywhere), and especially our signs. The wit! The candor! The puns! The insults! The outrage! The resolve! Some of the more flavorful signs signs included artwork, caricatures, double-entendres, and the faces of heroes such as Ruth Bader Ginsberg and Eleanor Roosevelt. My favorite read simply "YOU THOUGHT I WAS NASTY BEFORE?  WELL BUCKLE UP, BUTTERCUP!" While I was despondent on Friday, after Saturday, I felt like Captain Wentworth: half agony, half hope. After Saturday, the country I know and love looked more familiar to me, if only for the rampant kindness and politeness I saw on display on the Sacramento streets. One woman offered my wife her husband's cloth handkerchief when she saw Kate struggling with our son Jukie's runny nose. And a few dozen smiling people apologized and said "excuse me" for bumping into me at the march and, later, at the rally. Word on the street is that there were no arrests at any of the major rallies. Reading this, someone on Twitter said, "Well, yeah. Because women." The cops must have loved the peaceful vibe despite the massive size of the crowds. An Atlanta TV station has been replaying footage of police officers giving high fives by the hundreds to protesters as they file by, everyone cheerful with their hands raised. Imagine by how much accident rates and crime rates would fall if 100,000 women would march through every big city every day of the week. The bonhomie was contagious, and lightened my mood from the day before. And then yesterday we learned that a woman with an ice pick visited the Islamic Center of Davis to break windows and doors, slash tires of the bikes parked out front, and, most reprehensibly, leave bacon on the door handles of the center. Somehow I bet the perpetrator of these hate crimes did not participate in the peaceful and inclusive Women's March the day before. As I write this, the
LaunchGood fundraising project website
seeking to restore the Islamic Center has already surpassed its goal, meaning that Davis citizens and others have stepped forward to donate the funds necessary to repair the damage. I hope that further acts of goodwill and mutual understanding will result from this awful and ignorant act, just as I hope that malicious and threatening comments made by our new president have helped to spawn a new civil rights movement. Although citizens in our divided nation may feel a mix of agony and hope as we consider the Trump era, those who marched Saturday and who have been organizing since also know that anyone who would seek to trample the rights of the excluded and under-represented had better just buckle up. This is just the start. Tonight's Pub Quiz will feature questions on one or more of the issues raised above, as well as the following topics: Astronomy, western Massachusetts, interactions with the press, wins and losses, civil wars, DVDs, new doctors, biogeographies, motorcycles, polyglots who never learned Braille, civil rights, coastal cities with archbishops, famous conferences, undergraduate haunts, mealy justices in Los Angeles, hot Jamaican exports, Susan Lucci firsts, living biographies, angry words, the deep south, aviators with unexpected friends, historical dating, winning formations, women named Ingrid, Academy Awards, heroic librarians, inhabitants of Ireland, a Constitution worth defending, a ticking biological clock, numbers of titles, prominent artists, sounding better, and Shakespeare. Two of the most prominent authors in Davis have books coming out soon. Pub Quiz irregular John Lescroart's
FATAL
will be released tomorrow, January 24
th
– I'm really excited about this book, for it introduces a new female protagonist that will stir up further interest in Lescroart. Meanwhile, Kim Stanley Robinson's new book,
New York 2140
, will be released in March. Let's see if we can woo Stan to the Pub Quiz before he begins his book tour. You should also consider yourself wooed. See you tonight at the de Vere's Irish Pub Pub Quiz! Your Quizmaster
http://www.yourquizmaster.com
http://www.twitter.com/yourquizmaster
http://www.facebook.com/yourquizmaster
yourquizmaster@gmail.com
Here are three questions from last week's quiz:
Mottos and Slogans.    The Motto of Raley's Supermarkets is "to infuse life with health and happiness and to make shopping easier, better and more personal." What Yolo County city is the home to the headquarters of Raley's Supermarkets?
Internet Culture. What did CNET recently call "our favorite phone, bar none"? Was it the Apple iPhone 7, the Blackberry Passport, the Google Pixel, or the Samsung Galaxy S7 Edge?
Newspaper Headlines.  The Ringling Bros. and Barnum & Bailey Circus is shutting down after many years of performances. Which of the following is closest to the length of the run of America's most famous circus? 50, 100, 150, or 200 years?
P.S. Speaking of ups and downs, let's remember what James Joyce said in a letter to a friend when the great Irish novelist himself was struggling with difficult challenges: "All things are inconstant except the faith in the soul, which changes all things and fills their inconstancy with light."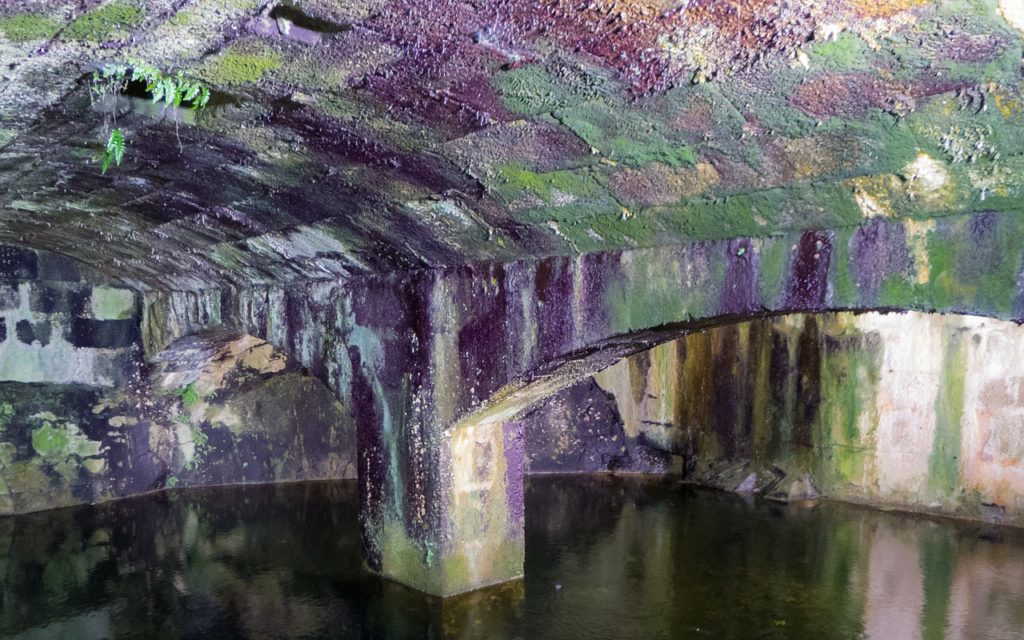 Dear Friends of the Pub Quiz, Yesterday I bought a sump pump, and I don't yet know how to use this contraption that usually lives in a basement. I remember basements. While I know a certain Davis pen collector who has an impressive collection of chilled wines in his completed basement, the vast majority of homes in Davis don't have much going on beneath the first floor. I guess one expects people to build up and out, rather than to dig down, in one of the flattest places on earth. Back in Washington DC, I lived in a basement throughout high school, and I felt like the luckiest kid I knew. Many of my friends were wealthier than my family, but almost none of my peers had his own bachelor pad with a private entrance, kitchenette (which I never used), and laundry facilities. I also had my own phone number: 202 965-1086. I stopped answering that ring in about 1985, so finally I feel comfortable sharing it. Anyway, I loved that basement pad, and never seemed to mind how dark it was. I used to listen to Bob Dylan down there. Basements in pop culture, especially the movies, are where one finds (or contacts) ghosts or weirdos. Audiences of horror films recognize that one never goes down to the basement, but characters in such films never learn this lesson. From over-telegraphed schlock like
The People Under the Stairs
to the Hitchcock classic
Psycho
to the Oscar-winner
The Silence of the Lambs,
we've learned to fear the basement and to expect the most dramatic scenes in the film to take place there. As R. L. Stine says, "Most fears are basic: fear of the dark, fear of going down in the basement, fear of weird sounds, fear that somebody is waiting for you in your closet. Those kinds of things stay with you no matter what age." Luckily, most of us don't have basements to fear. One group of students at Ohio State University wondered why their cabinets and sometimes even their microwave would be open when they arrived home to their off-campus apartment. What an industrious ghost they had! In our house when someone leaves all the doors of the pantry open, Kate makes a joke about the
Sixth Sense
. But for the Ohio State students, there was an actual non-ghost living in their basement. A search of their home revealed a locked door that they got the realtor to open up, only to find therein that a guy had been living in their house, for months. I'm not sure how that worked out, plumbing-wise, and fortunately, none of the
news reports
provide any of those details. Perhaps a sump pump played a part. I hope you don't need a sump pump to help you deal with our wet weather, for yesterday I bought the last one at Davis Ace Hardware. Normally here one finds a clever segue to the hints for tonight's Pub Quiz, but this week I used up all my cleverness discussing the unexpected topic of basements. Tonight expect questions on the following: bunnies, Golden Globes, bagel-related injuries, speedy science basement roaches, targets, favorites, tenacity, Trump critics, attorneys, best-selling authors, inventors, well-paid TV prognosticators, six-syllable words, John Kerry, a bridge too far, Dublin, Gene Wilder, Schopenhauer, mammal hunting, western ecosystems, above-ground mishaps, gestation periods, rodents that deserve to be bathed by cavemen who don't use articles, Genius, the variety of colors of different animals and albums, essential meanings, Princess Diana, D verbs, psychoactivity, long drives from Davis, multitalented singers, Billy Bob Thornton, smartphones, and Shakespeare. Your Quizmaster
http://www.yourquizmaster.com
http://www.twitter.com/yourquizmaster
http://www.facebook.com/yourquizmaster
yourquizmaster@gmail.com
Here are three questions from last week's quiz:
Mottos and Slogans.    Starting with the letter O, what brand name for a line of household cleaners uses the slogan "powered by the air you breathe, activated by the water you drink"?
Internet Culture. Apple's new wireless cord-free Bluetooth earbuds, called AirPods, retail for which of the following? $16, $76, or $160.
Newspaper Headlines.   What S-word completes this sentence? Last week UC Davis was named the most BLANK university in the world.
P.S. Until about midnight tonight, one can purchase the Audible audio book of the new Brian Tracy publication for two dollars. It is titled
Get Smart: How to Think and Act Like the Most Successful and Highest-Paid People in Every Field
. I bought my copy. Perhaps you want one? Brian Tracy says, "Successful people are always looking for opportunities to help others. Unsuccessful people are always asking, "What's in it for me?" This opportunity I present to you as my gift.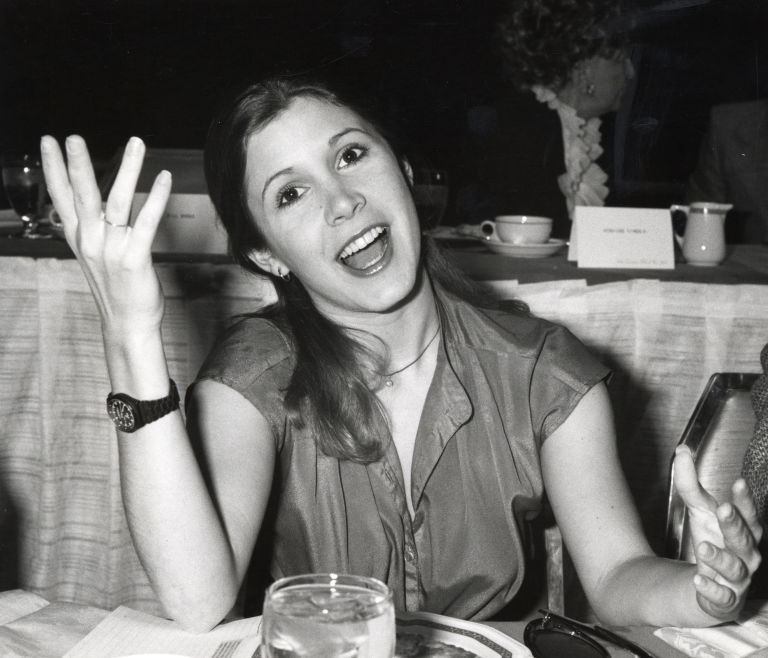 Dear Friends of the Pub Quiz, Yesterday while waiting in line to buy tickets to
Manchester by the Sea
(an excellent film), I ran into the local KDVS DJ and
music promoter
Bill Wagman. Bill was heading over to see
Rogue One
, and admitted that last year he reviewed all six Star Wars films in anticipation of watching
The Force Awakens
. The new Star Wars movie and the untimely death of Carrie Fisher have lead many people to watch those films again. My son Truman's room at age 11 looks somewhat like mine did at the same age, with
Star Wars
characters and posters festooned on the walls. Like most kids my age, Truman can speak about his favorite science fiction films with authority. My wife Kate was the one who broke the news to him. She wrote, "I felt awful telling him this morning, 'honey, I have some very sad news: Carrie Fisher has died.' He looked so sad and finally said, 'Mommy, is it okay if we don't talk for a while?' 'I feel the same way,' I said." Reading this, I was reminded of the December morning when my Mom woke me with the news that John Lennon had been killed. He was important to me in part because of the causes that he espoused. Other musicians aspired to improve the world, as well. After Prince died last year, we discovered that he had funded solar panel investments here in northern California. As
Van Jones said
, "there are people who have solar panels right now on their houses in Oakland, California that don't know Prince paid for them." After George Michael passed away this past Christmas, we
discovered
that he had been donating proceeds from some of his biggest hits to British charities, and that he had volunteered time in homeless shelters, all while requesting that the charities and beneficiaries keep his kindness quiet. For example, as NPR reported, George "Michael donated the royalties from 'Don't Let the Sun Go Down on Me,' his 1991 duet with Elton John," to the London-based HIV-awareness organization Terrence Higgins Trust. Speaking of HIV awareness, Debbie Reynolds
hosted benefits for HIV/AIDS research
two years before President Reagan ever publicly acknowledged that AIDS existed. When Reagan was California governor, the two of them chatted in the green room while waiting to appear on the first ever episode of the Joey Bishop Show. 15 years later, they were worlds apart on the most important emerging medical crisis of the age. Reagan was running for president against Jimmy Carter in May of 1980, the month that I met Carrie Fisher at the Kennedy Center in Washington DC, for the world premiere of
The Empire Strikes Back
. Even though she was in conversation with Harrison Ford, she was momentarily kind to me by making eye contact, signing an autograph, and telling me that she hoped I would enjoy the film. None of us knew about her private battles with substance abuse and mental illness, causes that she would champion with her writing and her celebrity. Fisher earned the Kim Peek Award for Disability in Media in 2012, in part because of her willingness to share details about her battles with bipolar disorder. Rather than
Star War
s, we watched
Singing in the Rain
on New Year's Eve. As I delighted in Gene Kelly's ambitious choreography, I was reminded of having been introduced to that film, and especially its soundtrack, for years before sitting in the AFI screening room with my Dad to watch
Star Wars
. The deaths of so many stars and heroes in 2016 might make all of us feel a bit nostalgic and melancholy this new year. I hope that tonight's Pub Quiz will lift our spirits. I will close with part of a poem by David Meltzer, the San Francisco beat poet and acquaintance of mine who passed away Saturday night, on the last day of 2016, at age 79: The veil existed before he was born and between his arising shadowed the world he moved through reaching for dim forms he thought brought light Tonight's Quiz will feature questions on some of the topics raised above, as well as on Apple, Inc., household cleaners, new year's resolutions from garrulous fathers, new jobs, Miles Davis in 1962, atypical plants, Marie Curie, Africa, Stanley Steamers, musical instruments, Toy Stories, Mel Gibson, French authors, Browns, Ireland, Harrison Ford's smoking habit, ingénues, cities in Texas, the mordantly wealthy, New Zealand, the coming night, Darryl Strawberry, ordained ministers, crosses in New Mexico, chased Mafiosi, Gerald Ford, intransitive two-syllable verbs with several meanings, Mitch Richmond, Saddam Hussein, joints and trusses, franchises, summer hits, Martina Navratilova, music consumption, soaked stagnancy, Michael Richards, swords, and Shakespeare. Happy New Year! Please join us tonight for our first de Vere's Irish Pub Pub Quiz for 2017! Your Quizmaster
http://www.yourquizmaster.com
http://www.twitter.com/yourquizmaster
http://www.facebook.com/yourquizmaster
yourquizmaster@gmail.com
Here are three questions from a quiz I presented on December 28, 2009:
Books and Authors. Who wrote A Child's Christmas in Wales in 1955?
Pop Culture – Music (Karaoke Question). About whom did Miles Davis say "You can't play nothing on trumpet that doesn't come from him"?
Sports. Two-time consecutive World Cup winner Lindsey Vonn left a competition today after seriously injuring her arm. In what sport is Vonn considered one of America's greatest competitors?
P.S. "You write in order to change the world, knowing perfectly well that you probably can't, but also knowing that literature is indispensable to the world." James Baldwin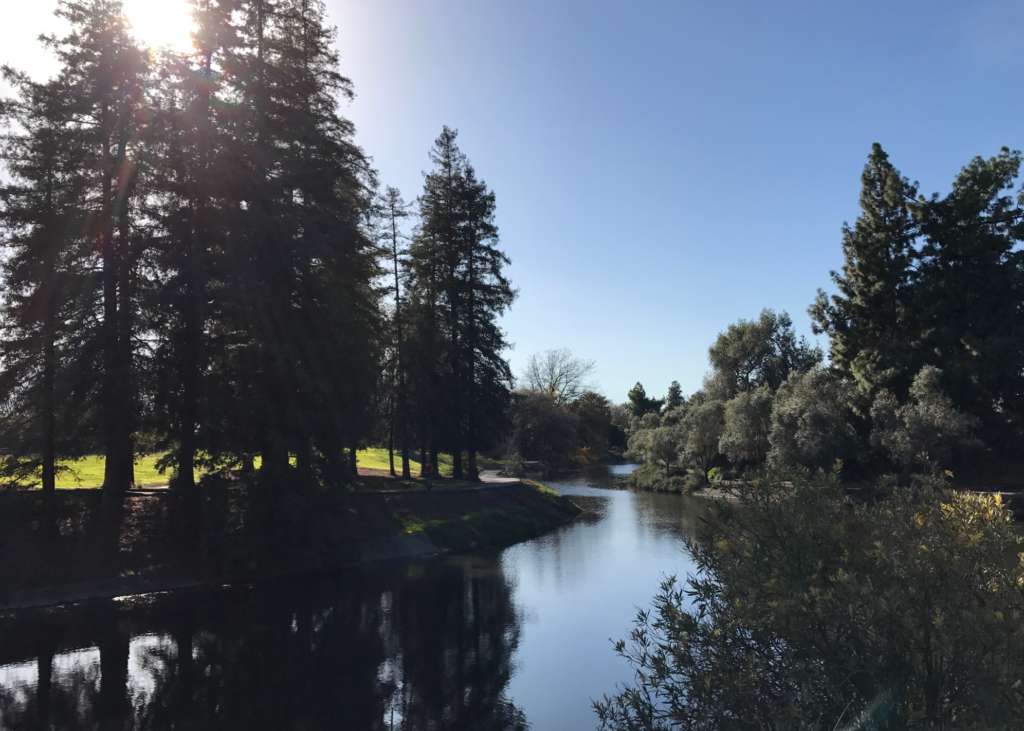 Dear Friends of the Pub Quiz, Despite the cold, this morning and this afternoon my wife Kate and I walked the UC Davis Arboretum loop. We were still buzzed with joy and musical cheer after seeing
LaLa Land
at the Varsity Theatre last night. Fans of the rare well-made modern musical, we could see why the film made so many top-ten lists for 2016 films, including being voted the top film by critics at
Rolling Stone
and
All Things Considered
(NPR), among other media outlets. Tom Hanks said, "When you see something that is brand new, that you can't imagine, and you think 'well thank God this landed', because I think a movie like
La La Land
would be [anathema] to studios. Number one, it is a musical and no one knows the songs." Peter Bradshaw of the British newspaper
The Guardian
gave the film five stars, calling it "a sun-drenched musical masterpiece." It is heart-wrenching and heart-warming in all the ways that work. Kate loved the soundtrack so much that she downloaded it on Christmas night, and played it during her two walks around the Arboretum loop (about seven miles total). So that I could hear, during the second loop Kate unplugged her earbuds, sharing the tunes with me and the occasional smiling and quizzical passersby. Feeling like we were in our own musical, Kate proposed that we learn some dance moves like those used by Sebastian and Mia in the film. Excited about our Boxing Day project, we are now searching for choreographers, and may have to turn to our friends at the Davis Shakespeare Ensemble for help. In any event, I was dancing in the park this morning instead of writing newsletters for the pub quiz. Like you, I have been on vacation. In her book,
Wouldn't Take Nothing for My Journey Now
, Maya Angelou writes, "Every person needs to take one day away. A day in which one consciously separates the past from the future. Jobs, family, employers, and friends can exist one day without any one of us, and if our egos permit us to confess, they could exist eternally in our absence. Each person deserves a day away in which no problems are confronted, no solutions searched for. Each of us needs to withdraw from the cares which will not withdraw from us." I hope that our Pub Quiz can function this way for you, as a two-hour sanctuary from your cares and woes. I expect a crowd tonight, so I hope you can join us by 6! Happy holidays and happy new year. And here are the hints. In addition to what was mentioned above, tonight also expect questions about Christmas carols, drones, cards, Hebrew words, the entertainers, chambers, important dates in history and mythology, my latest writing projects, speech-writers, wooing with rough strife, rivalries, popular people, life and comedy, sicknesses, nutrients, Academy Awards, states of peace, journalism, Ireland in the movies, Judds, fountainheads, columnists, structured information in the news, beating China's record, mayday flowers, successful athletes, top-ranked neighbors, halls of fame, hitters, domestic enhancement, candles, crackpot conspiracy theorists who are not actually related to me, places of the heart, data, and Shakespeare. Did you know that I often stick in additional hints here that one won't even see in the newsletter? Don't ask me why. See you tonight. Your Quizmaster
http://www.yourquizmaster.com
http://www.twitter.com/yourquizmaster
http://www.facebook.com/yourquizmaster
yourquizmaster@gmail.com
Here are three questions from last week's quiz:
Pop Culture – Music. With four letters and two words in its name, what band's video for "Here It Goes Again" won a Grammy Award for Best Music Video in 2007?
Science.   What two-syllable M word completes this definition of "Spectroscopy"? "Spectroscopy is the study of the interaction between BLANK and electromagnetic radiation."
Unusual Four-Syllable Words that will Never Appear in a Donald Trump Tweet. What C word, a noun, means "deception by trickery"?
P.S. "The most regretful people on earth are those who felt the call to creative work, who felt their own creative power restive and uprising, and gave to it neither power nor time." Mary Oliver P.P.S. Thanks for your support of the Pub Quiz in 2016. I hope you can join me in looking forward to completing meaningful creative or philanthropic projects in 2017.
Collected Poems
, Robert Hayden published his most famous poem, "Those Winter Sundays," which begins Sundays too my father got up early and put his clothes on in the blueblack cold, then with cracked hands that ached from labor in the weekday weather made banked fires blaze. No one ever thanked him. Whenever I reread this poem, I remember my grandmother starting an early-morning fire at our rural Pennsylvania cabin, enticing us to venture out into the cold and up the gravel path to the outhouse. I hope I thanked my grandmother for making my bed before I returned to it, thus redirecting me to the fireplace and the start of my day. 100 years ago T.S. Eliot imagined the deserted-street streetlights talking to him on a cold evening in his 1917 poem "Rhapsody on a Windy Night": The lamp said, "Four o'clock, Here is the number on the door. Memory! You have the key, The little lamp spreads a ring on the stair, Mount. The bed is open; the tooth-brush hangs on the wall Put your shoes at the door, sleep, prepare for life." And 200 years ago? Perhaps the most famous frost poem not written by someone named Frost was Samuel Taylor Coleridge's "Frost at Midnight," published in 1817 in his book
Sibylline Leaves
. In that poem, Coleridge meditates on the small blue flame of his fireplace keeping him warm while he writes poems next to his sleeping infant son, Hartley: The thin blue flame Lies on my low-burnt fire, and quivers not; Only that film, which fluttered on the grate, Still flutters there, the sole unquiet thing. With Bach's Brandenburg Concertos keeping time with Mr. Coffee in the kitchen (thanks, Alexa), the bulldog snoring in the laundry room, the low hum of I-80 traffic, and our neighbor's garrulous dog wondering why he has to spend so much time outside on such a frosty morning, here in south Davis I may never know the absolute silence that Coleridge suggests a poet needs in order to reflect and to create: The inmates of my cottage, all at rest, Have left me to that solitude, which suits Abstruser musings: save that at my side My cradled infant slumbers peacefully. 'Tis calm indeed! so calm, that it disturbs And vexes meditation with its strange And extreme silentness. Nevertheless, reflecting on such silences, and the cold starts and ends of our days during this season of frost, I grow all the more ready for the holiday break that starts for many of us in a few days, with the warmth of our families safeguarding us against the day's chill, and the sound of uplifting music filling the silence of a mid-winter's night. In additions to topics raised above, tonight at the Pub Quiz expect questions about Christmas in Melbourne, the Amu river, German Christmas traditions, French words with multiple accents, south divisions, anniversaries, stimuli coping mechanisms, Readers Choice Awards, swords, Oscar nominees, the health benefits of heating up the leftover Chinese food, loud title characters, the snow in Alaska, birch-log fires, paradoxes, escaping consumerism, minty oval sciaticae, people born in Russia, family tales, Bruce Springsteen, U.S. Presidents, active NBA players, short names, physics, journalism, Chaplin and Welles, Redd Foxx, vegetarian likes in a Christmas tree, map features, redefining the unexpected, and Shakespeare. Tonight's is our last Pub Quiz before the Christmas holiday. Enjoy the upcoming time with family and friends, and I hope you and your team can join us this evening. We have confirmed an appearance by the unduly confident team Trivia Newton John, so the competition and the fun will be significant. Best, Your Quizmaster
http://www.yourquizmaster.com
http://www.twitter.com/yourquizmaster
http://www.facebook.com/yourquizmaster
yourquizmaster@gmail.com
Here are three questions from last week's quiz:
Great Designers. The man who designed the logos for ABC, IBM, and UPS shares a monosyllabic first and last name with a current U.S. Senator, only in reverse order. Name the designer or the senator.   
California History. Who on this date in 1995 defeated incumbent mayor Frank Jordan to become the first African American mayor of San Francisco?   
Science. When one alphabetizes the common names for sea snails, what name comes first?
P.S. Doris Lessing offers this advice regarding your creative projects: "Always the same advice: learn to trust your own judgment, learn inner independence, learn to trust that time will sort the good from the bad – including your own bad."
Dear Friends of the Pub Quiz, As I write this, an authentic frost has blanketed Davis. Our house this early morning reminds me of my childhood home in Washington DC, where temperatures below 32 degrees were typical for this time of year. As I did in the 1970s, today I hear the coffee-maker percolating, I smell the aroma of Sumatran coffee (which Peet's Coffee calls "Rustic and satisfyingly earthy"), and feel the cold on my bare feet – it encourages me to sit cross-legged in my writing chair to conserve warmth. I associate all three of these foreign sensations with my mom, Mary, who is visiting from DC this week. Neither Kate nor I is a coffee drinker, and the severity of this cold seems more Mid-Atlantic than Yoloan. Up late last night working on writing projects for you and for other audiences, I reflected on the ways that we would have coped with such cold 50, 100, or 200 years ago. Poetry might give us some indications. 50 years ago, in his 1966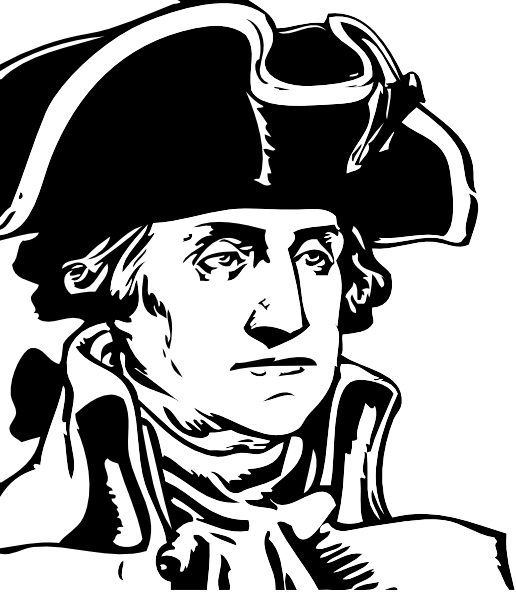 Dear Friends of the Pub Quiz, As seems always to be the case, I am working on a new book project. Up to 40,000 words as of this morning, my new writing textbook includes four sections: explanations of marginal comments that I share on student essays, lessons that I typically offer in literature and writing classes, enumerated collections of advice from notable authors, and other quotations by such authors. As a rushed example, please find below some writing wisdom from just the "George" section of the book:
"Take on new influences without fear and you need not fear what is new. Change the people around you by changing the people around you." George Clinton
"Blessed is the man, who having nothing to say, abstains from giving wordy evidence of the fact." George Eliot
"Out of my entire annual output of songs, perhaps two, or at the most three, came as a result of inspiration. We can never rely on inspiration. When we most want it, it does not come." George Gershwin
"Writing a book is a horrible, exhausting struggle, like a long bout with some painful illness. One would never undertake such a thing if one were not driven on by some demon whom one can neither resist nor understand." George Orwell
"For a creative writer, possession of the "truth" is less important than emotional sincerity." George Orwell
"To write or even speak English is not a science but an art. There are no reliable words. Whoever writes English is involved in a struggle that never lets up even for a sentence. He is struggling against vagueness, against obscurity, against the lure of the decorative adjective, against the encroachment of Latin and Greek, and, above all, against the worn-out phrases and dead metaphors with which the language is cluttered up." George Orwell
"Good prose should be transparent, like a windowpane." George Orwell
"What we're doing in writing is not all that different from what we've been doing all our lives, i.e., using our personalities as a way of coping with life. Writing is about charm, about finding and accessing and honing one's particular charms." George Saunders
"If you haven't read you don't have the voice. The lack of voice eliminates experience." George Saunders
"The single biggest problem in communication is the illusion that it has taken place." George Bernard Shaw
"Success does not consist in never making mistakes but in never making the same one a second time." George Bernard Shaw
As these are just 11 of the 559 writing quotations currently found in the book, you can imagine that this has been quite an undertaking. Now I have to decide how many "books" to divide my currently 110-page manuscript into. I have much to research yet, and thus expect that the final document will be closer to 150 pages once I have included all the citations. Which part of such a book, if any, might be helpful to you? I am also curious to know which George quotation is your favorite. Meanwhile, we have a Pub Quiz tonight! In addition to topics raised above, expect questions on the following topics: Liches, New Zealand, thunder and lightning, ruminants, either-or choices, significant streams, the Midwest, Facebook, U.S. Senators, flags, curls, captains, big mayors, the Russians, Santa Claus, silver, sea creatures, naval ships, a bunch of dudes named George, sandwiches, stretches, roadside discoveries, mindless pop, flabbiness or disorganization, U.S. presidents, favorite films, office holders, cauldrons, astronomy, flags, football, people who died in 1977, people named Maria, a straight line to Dublin, volcanos, erasers, shared names, and Shakespeare. This coming Thursday night at the Natsoulas Gallery will be Poetry Night! You should join us on December 15
th
for a special event of poetry and prose, including works read by the pre-eminent Davis poet, Sandra McPherson. Occasional Maven Naomi Williams will also be performing. Consider it a holiday present from the authors and me to you and your families. And I expect to see you tonight. It's mid-December! Happy holidays! Your Quizmaster
http://www.yourquizmaster.com
http://www.twitter.com/yourquizmaster
http://www.facebook.com/yourquizmaster
yourquizmaster@gmail.com
Here are three questions from last week's quiz:
Books and Authors.   What author of The Woman Warrior said, "the writer writes for herself"?
Film.   Two of Bill Murray's highest-grossing films were Ghostbusters in 1984 and Ghostbusters II in 1989. What film with a one-syllable title, the second highest-grossing PG-13 film of 1988, was also a Bill Murray movie about ghosts?  
Irish Culture. What is the name of the daughter of actors Kim Basinger and Alec Baldwin? Dublin Baldwin, Ireland Baldwin, or Kilkenny Baldwin.