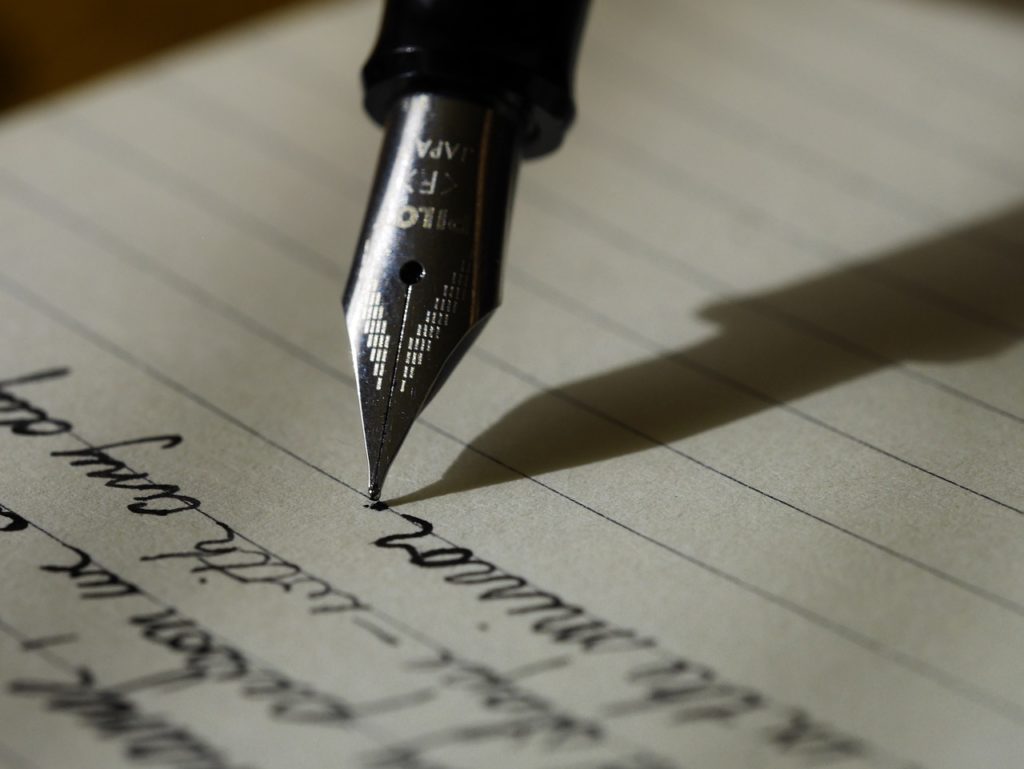 Dear Friends of the Pub Quiz,
I'm rereading one of my favorite creative writing handbooks, Anne Lamott's Bird by Bird. When I first moved to California in 1989, I used to listen to Lamott's appearances on the KQED radio show West Coast Live with Sedge Thompson. Lamott was quirky and self-deprecating, but also wittily hilarious. Not long thereafter I saw her read from her fiction at Black Oak Books on Shattuck Avenue in Berkeley, and was thrilled when Bird by Bird was published in 1994.
1994 was also the year the internet as we know it was born with the advent of the World Wide Web. As Business Insider put it, in 1994 "There were no smartphones, no iPads, no flat-screen TVs … and, imagine this, no Google, no Netflix, no Dropbox." One wonders how we managed. During those years I myself remember spending lots of time at the library, and continuing to build my own library. In our Sacramento apartment that year twelve bookshelves of various sizes displayed our prized possessions, our books, and I would revel in showing off my collections to visitors and friends.
Back then, we also wrote lots of letters. In Bird by Bird Lamott suggests breaking large writing tasks into tiny assignments, such as describing only what can be seen from the most focused perspective. She uses the metaphor of the one-inch picture frame. This approach lessens the anxiety writers feel about the possibility of completing huge projects, such as writing a novel.
Lamott also suggests writing letters, such as starting a long San Francisco Giants remembrance essay an editor assigned her by writing a letter about the topic to her son Sam. When we lessen the scope of a writing task with a tiny picture frame, or write to a beloved person rather than to an exacting magazine editor, we end up easing into a project that might otherwise have seemed daunting to start.
I get to write a letter to you fine people every Monday, but I think my training for this part of my job came from my own experiences as a letter-writer. When Kate and I met and lived together in London in 1987, calls home cost about a pound a minute from the public phone at the corner of England's Lane and Primrose Gardens. And because of the stock market crash that year, those pounds became all the more expensive during our stay.
So instead of using the phone, we wrote letters home to our friends and family back home, and even to friends in London itself. Mail was delivered to our door twice a day, if you can believe that, and in each post we received actual hand-written letters from people whom we loved. Back in the states the next year, I sent Kate a constant stream of letters filled with my nascent literary, philosophical, and political thoughts, each one of them helping me to establish who I was as a college thinker, and then as a college graduate, and then as a new graduate student, hungry for knowledge and new experiences, such as teaching college classes and seeing plays at the B Street Theatre, which had been founded just a few years before we moved to Sacramento.
Emily Dickinson once said, "A letter always seemed to me like immortality because it is the mind alone without corporeal friend." Not only did the letter writing that I engaged in give me a moment to share and reflect on favorite poets, such as Dickinson, but the habit also made reunions with my "corporeal friends" feel all the more heartfelt because of the ways we had sampled each other's immortal minds. Emails and then Facebook posts and now, for many, tweets have supplanted epistolary communication; many of us approach the post office these days only to send a holiday package, as my Kate did this morning. We have gained so much with our instant access to one another, but with the death of letter-writing, we may have lost just as much.
Tonight's Pub Quiz will feature questions about some of the topics raised above, as well as Fidel Castro (have you heard?), precipitous falls, the Supreme Court, wetlands, super bowls, letters that conclude with "yours truly," tops in their fields, Moana, Eudora Welty, video games, habitual smokers, appreciated shields, wow factors, third wives, San Francisco, aliens, the wings of butterflies, distinctive colors, Singers on TV, restraints, countries that are not Lichtenstein, inadvisable phone calls, clenching up, famous archers, genetic modification, 84 year gaps, hit movies, superheroes, outcasts, success stories, tactical bags, Switzerland, Carrie, prime numbers, hot dogs, benevolent despots, Castro, and Shakespeare.
I'm assuming that you have eaten most of your leftovers by now, so tonight would be a good night for you to come by de Vere's Irish Pub in Davis in order for someone else to do the cooking for a change. See you at 7!
Your Quizmaster
http://www.twitter.com/yourquizmaster
http://www.facebook.com/yourquizmaster
Here are three questions from last week's quiz:
Internet Culture. Starting with the letter S, what company with Elon Musk as its CEO has recently made another step toward delivering superfast Internet from space?
Newspaper Headlines.   Who recently ended his three-song Sacramento performance with a rambling 17-minute monologue in which he criticized Hillary Clinton and Beyoncé?
The History of Davis. In 1867, when the population of Davisville was only about 500, there were already nine instances of a specific kind of business, outnumbering every other type of public establishment in town, including churches and restaurants. What is this type of business that starts with the letter S?
P.S. Occasional past Pub Quiz participant Joshua Clover will be featuring at the Natsoulas Gallery this coming Thursday night at 8. Google him to see what a big deal he is.
P.P.S. You might have seen a shorter version of last week's newsletter in Thursday's Sacramento Bee. For me, that's one of the benefits of these weekly letters I write you!