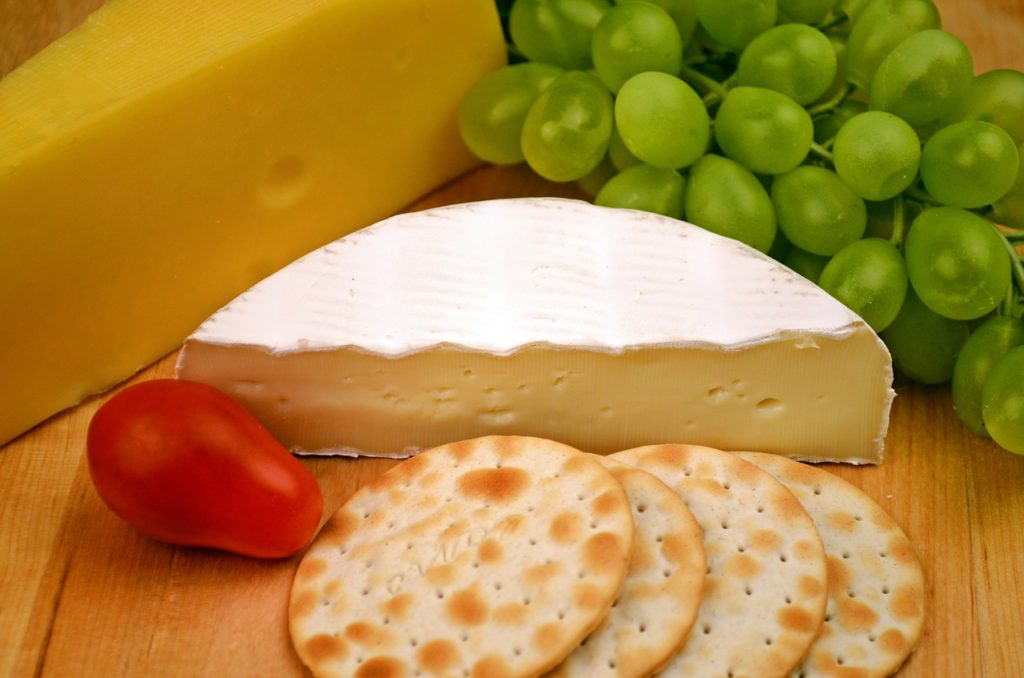 Dear Friends of the Pub Quiz,
Many people are making resolutions this January, but how many of us will keep them? I'm reading a new book on this topic: Your Best Year Ever: A 5-Step Plan for Achieving Your Most Important Goals. In it productivity and leadership researcher and guru Michael Hyatt explains what sort of beliefs and habits limit us, how we are often haunted by our pasts, why we need to reflect on the best and necessary qualities of the goals we set for ourselves (and then write the goals down), why we set goals in the first place, and what tactics best help us take action and achieve the results we wish.
With regard to goals, I've read about the need for SMART goals for years. Hyatt insists that we make "SMARTER" goals, goals that are specific, measurable, actionable, risky, time-keyed, exciting, and relevant. I appreciate the addition of risk and excitement to the typical productivity consultant's review of goals, for I for one like to push myself, that is, to take risks, and nevertheless to engage in actions that I enjoy. I should have completed this process at the end of December, I suppose, but right now I am working on my list of ten or so goals for the year. Now that I own Michael Hyatt's new book, I will also spend some time considering the extent to which I can and should apply his criteria to the goals I have set.
Happiness researchers—and wouldn't you like that job?—have determined the characteristics of happy people. Often, they compile and explain these habits and attributes in books, compelling those of us who seek out happiness to follow up to see if, when we adopt the habits of happy people, happiness itself will soon follow. When I first started teaching undergraduates as a nervous 23-year old, long before I had inherited any of my father's ties, one of my mentors told me to embrace the imposter syndrome, to "pretend" to be confident and successful in the classroom. Before long, I was convinced by my performances, and so were my students. It can be like this with happiness, the researchers say. Impersonate a happy person, and before long your smile will feel unforced.
I have set a goal of selling a bunch of copies of my new Pub Quiz book, and to come out with a follow-up text (that is, the second in the series) by November of this year. Because Michael Hyatt wants me to make my goals actionable, and because I enjoy spending time with all of you, I have scheduled a book release party at the Avid Reader this coming Friday, January 12th, at 7:30, and I would be pleased if you could attend. I will be reading from the introduction to Pub Quizzes: Trivia for Smart People, running a brief pub quiz right there in the bookstore, and then answering some questions that I did not write, including tricky questions about my early attempts to keep separate, or even hidden, the different personae that I adopt on different days and nights of the week. I will also have available some wine and fancy crackers.
If you have written down some goals for 2018, I would like to know what they are, especially the ones you consider RISKY and EXCITING. The title character of the new film Molly's Game might point out that the Pub Quiz, like a game of poker, if a game of skill, not chance. That said, the smartest teams don't always win. That must be why we don't see so many of my UC Davis faculty colleagues: losing at the Pub Quiz, which has happened to just about every player I know except for Joshua Clover, can be a humbling experience. Humility, like failure, can be a path to nobility, which, I suppose, should be a goal for any of us in 2018. As Ernest Hemingway said, "There is nothing noble in being superior to your fellow man; true nobility is being superior to your former self."
Tonight's Pub Quiz will feature questions on at least one of the topics raised above, as well as the following: writing implements, productive Poping, that Amelia (who is always getting lost), a heightened loss of control, written names, spousal hires, generous blessings, so forths right up the middle, bombshells, numbers that end with 6, the need for pumps and pumping, misinterpretations of "Funkadelic," Australia, metabolism, fair exchanges, accounting for meters, seats of federalism, pretty flowers, more counting, Irish women, monologues, Amazon reviews, coming in third, damnable seagulls, faded red/read pigment, 40-year achievements, textiles and fabrics, perfection, flammables, dork moths, American Kings (so to speak), billboard categories, contests with unusual vote-getters, people named Agnes, cowboys, the last of the new, gasoline, yearly festivals, riverside attractions, what ladies like, nine-letter words, highs and lows, Microsoft Word, elasticity, tabulations, transitions, last words, and Shakespeare.
I taught my first winter journalism class this morning, and Oprah has not yet announced that she is running for President of the United States. What's new for you?
As was the case last week, one of the questions on tonight's quiz will come from an early chapter of my new 350-page book, Pub Quizzes: Trivia for Smart People. They have copies at The Avid Reader, and there will be some for sale at the Quizmaster's table at the pub. I have two left before the next print run arrives on Thursday. Although I hope you can join us on Friday, I also hope you will buy your copy at the Pub tonight so I can thank you in person.
Your Quizmaster
https://www.yourquizmaster.com
http://www.twitter.com/yourquizmaster
https://www.facebook.com/yourquizmaster
P.S. Here are three questions from last week's New Year's Day quiz:
Internet Culture. Fill in the blank on this number one trending calorie-related Google query of 2017: "How many calories are in a BLANK Frappuccino?"
Newspaper Headlines. Will and Jada Pinkett Smith have been married for years, though not as long as my wife Kate and me. How long have they been married? 5, 12, or 20 years?
Four for Four. Which of the following civil rights leaders were born in Alabama? Ralph Abernathy; Coretta Scott King; Martin Luther King, Jr.; John Lewis.