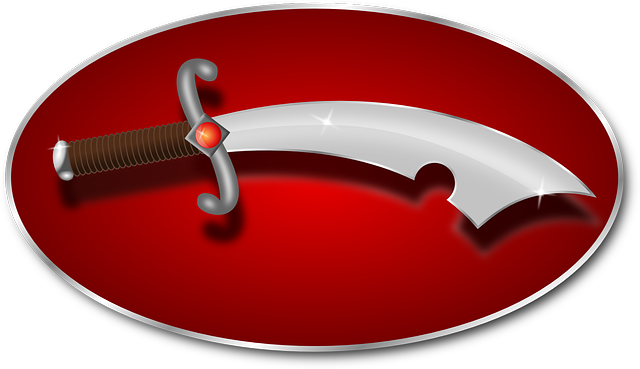 Dear Friends of the Pub Quiz,
When engaged in writing tasks on Sundays, I have to think associatively, letting my brain wend where it will, in and out of the crevices of the useless facts I've accumulated, as it searches for topics for quiz questions, for poems, or for this newsletter.
Often I listen to instrumental hip-hop while doing this work. The beats and quick pace of the melodies energize me, but without lyrics that distract me with their unhelpful messages.
Speaking of hips, with its incessant twinging, my hip is itself sharing with me an unwelcome message, one that I am receiving a few decades sooner than one might expect. I'm only 50. Knowing that it can be replaced, perhaps my hip is planning its eventual exit? I had hoped to stay whole for longer.
In her 80s, my mother has had one hip replaced, and now the other one is acting up. Getting a hip replaced is much easier than replacing a knee, a friend recently explained to me. I see why some women don't appreciate having things "mansplained" to them all the time. I told my friend that I really don't need to see his drawings to understand the difference in the procedures.
I know a Zumba instructor in Colorado who had her knee replaced this year. Athletic, hearty, and full of grit, she probably heals from such procedures faster than the rest of us.
Speaking of grit, Vin Scully is back in the news this week. Once the venerable announcer said this during a Dodgers Game: "Andre Dawson has a bruised knee and is listed as day-to-day. Aren't we all?" Scully did pretty well, providing play-by-play for the Dodgers for 67 years, more than 24,000 day-to-days.
By comparison, the Zamboni Company was founded in 1950, 67 years ago. That's a lot of resurfaced ice! Leonardo da Vinci died at 67, and he accomplished quite a bit. One can see the infant John the Baptist taking a knee in Leonardo's painting Virgin of the Rocks.
My wife Kate joked with me that she was thinking of taking a knee at the UC Davis Chancellor's Investiture during the National Anthem, just to make a point. She had an aisle seat at the Robert Mondavi Center for that event, mostly so she could get pictures of me in my academic regalia (I was there as Master of Ceremonies). I followed University of California President Janet Napolitano out of the auditorium after the ceremony, with Chancellor May right behind me. He may have wondered about the beautiful woman in the third row with whom I exchanged the highest of fives.
Do we only take knees at sporting events? Vin Scully wishes we couldn't. Blaming protestors for his diminished sales, the owner of Papa John's Pizza wishes we hadn't. The First Amendment largely lets us or even encourages us to protest where and when we would, without asking permission, with or without knees.
The timing of the knee-taking seems very important to some people, with some taking a knee before, during, or after the "Star Spangled Banner." In one of the verses of that song, the word "brave" is rhymed with "slave." Written in 1812, it was not an abolitionist anthem. The song inspires patriotism especially in Americans who do not read the fine print.
Not everyone loves baseball, or even football. When on Halloween I pointed out to my wife Kate the difference between Pirates and Bengals, she told me that she doesn't care for sports. Cincinnati was once home to a rare white Bengal tiger, while more than 100 years ago a Pittsburgh baseball team poached a player from a nearby team, and thus were called "piratical." They adopted the name with glee: Robert Louis Stevenson's Treasure Island had been published just a couple decades previously.
We had some pirates come to our door last Tuesday, some of them dressed in knee breeches. Amazon sells "Distressed Black and Brown Pull On Knee High Pirate Boots," helpful should you wish to protect your knees from opposing cutlasses. Whether it's my hip or my knee, I myself would rather be sliced open by a surgeon than by a pirate.
And so it goes.
Now you know how I think when writing the Pub Quiz. In addition to topics raised above, tonight expect questions about the following: the pleasures of walking, that which cannot be relinquished, another word for trouble, multiples of seven, prehistoric iron men, currencies analyzed, typical symptoms, wickedness on the move, Italian marriage rituals that don't involve sub-standard pizza, Mexican wrestlers, Mueller time, alternatives to games and runners, Jared Leto, quantifying valleys, Argentinian rice, sea-level journeys, runners, comparisons to Clinton, McKinley's extended reign, Neanderthals, the queen who died of grief (spoiler), enormous synonyms, the aroma of TV actors, that which separates, one thousand words, metals and the God of Hammers, accomplished drummers, Hispanic surnames, terminal degrees, imaginary stipulations, reimagined heroes, boxed republics, notable rivers, and Shakespeare.
Please join us tonight at 7. We could use your help.
Your Quizmaster
https://www.yourquizmaster.com
http://www.twitter.com/yourquizmaster
http://www.facebook.com/yourquizmaster
Here are three questions from last week's quiz:
Science. What 1962 Rachel Carson book about the chemical pesticide DDT helped to launch the modern environmental movement?
Books and Authors. Fill in the blank with the title of this young adult book by Sue Townsend: The Secret Diary of Adrian BLANK, Aged 13¾.
Current Events – Names in the News. Counter-protestors drowned out speeches by American Nazis with recordings of a song ranked number 354 on Rolling Stone magazine′s list of the 500 Greatest Songs of All Time. What is this only song on the list that is sung in a language other than English?
P.S. Lynn Freed performs on the 16th at 8 PM at the John Natsoulas Gallery, and I myself perform on the 17th at 7:30 at the Unitarian Church of Davis (with Traci Gourdine, one of my favorite local poets).