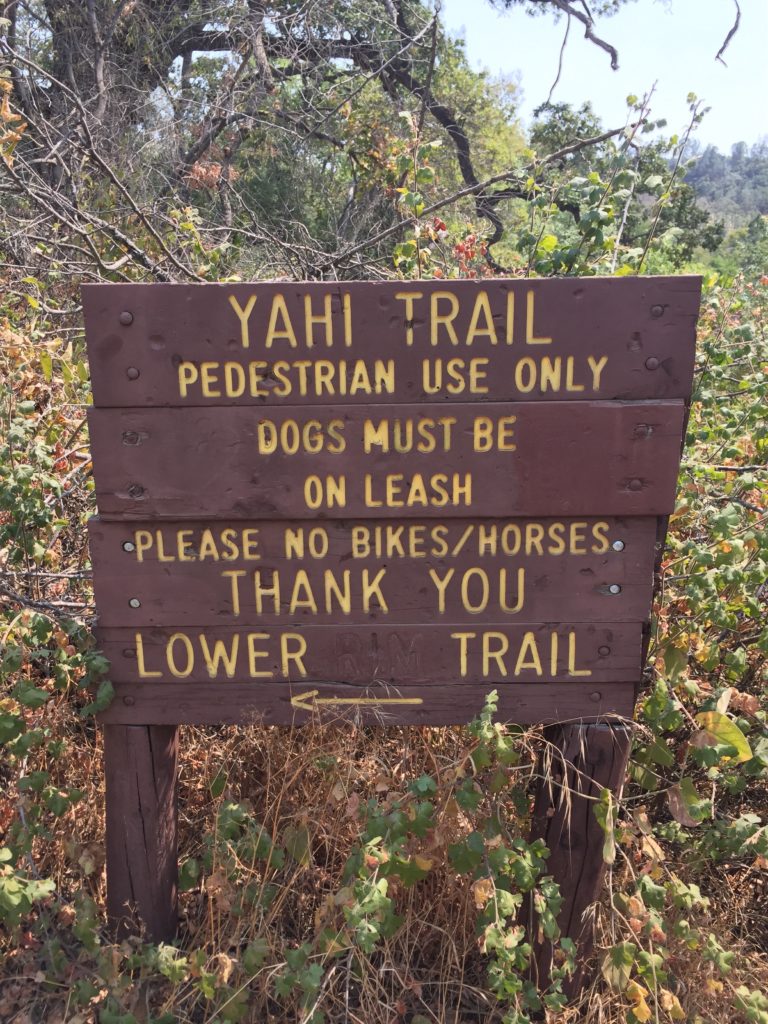 Dear Friends of the Pub Quiz,
When you don't have a dad anymore, you turn to your children on Father's Day, welcoming time with them, their sweet cards, presents, and attention, as recompense for the heartfelt loss, the inability to make the longed-for phone-call. This year for the Hallmark holiday Kate and the kids took me on a spontaneous adventure, just as I prefer, to a new destination. In Chico for the first time, we hiked the Yahi Trail in huge Bidwell Park. The creek and the later wine were cold, the pizza was delicious, and we made it through the day with nary a nosebleed or a complaint. It's rare to have a day when everything goes just right, a day free of even little disasters. I hope you also enjoyed such a day this past weekend.
On Saturday I got to see last week's Pub Quiz newsletter reappear, transformed, in the Sacramento Bee, accompanied by an Orlando remembrance and vigil picture taken by Kate. As you may know, I occasionally send the Bee, and more often, The Enterprise, my short essays and reflections. I have found that at the Bee, the opinion editors most appreciate essays that offer reflections on my family and my life as a dad, as was the case last week when I attempted answers to my son's questions about the massacre of innocents in Orlando. When I send the Bee fascinating and cogent opinion pieces on political characters or departed musical heroes, the editors thank me, but pass. They have access to actual authorities on those topics to whom they can turn for such analysis.
Speaking of turns and transitions, although I was trained as a reader of poetry, this summer I am turning to prose as I finish preparations for a class that I will teach for the UC Davis English Department on The Short Story. I last taught the class in 2009, introducing the Twitter Method as a means to encourage discussion outside of class. Reviewing and then reviving an old syllabus, I realize how much both teaching and I have changed in the ensuing seven years since I last taught this class, as is the case with anyone over seven years.
Although I will be making some additions, many of the assigned stories will remain the same. Having studied certain favorites so many times with my students, I recognize their features and qualities, and remember well who I was the last time I spent time turning their pages, re-entering those settings, and examining their conflicted characters. Like cousins I last saw at our last big family reunion (grandma's 90th birthday!) in 1990, these stories welcome me and I them. I remain comfortable in their company, and stand before this gathering of real and fictional people ready to tell my own stories about what we have gained and whom we have lost in the ensuing decades.
Tonight expect questions on fathers in recognition of Father's Day. Expect also questions on temperance, Stanford University projects, The Talking Heads, professional boxing, law school assignments, peppers, mercy, what's in vogue, books about time, Barbara Walters, organic chemistry, announced pregnancies, Asian cities, the safety of Molly, prodigious novelists, running mates (so to speak), architecture, ancient Greek heroes, sent headways, trans-continental authors, boys who are named after their fathers, big cities with unoriginal names, optimism, Connecticuters, field metabolism, sweat, factories, esters, immediate British crunching, familiar composers, commodores, and Shakespeare.
Tonight's anagram contains a word that one almost never pluralizes: HEADWAYS. Are you curious to know the rest? You and your team will have to join us tonight to find out the second short word, and perhaps even the answer, found in tonight's anagram. See you at 7!
Your Quizmaster
https://www.yourquizmaster.com
http://www.twitter.com/yourquizmaster
http://www.facebook.com/yourquizmaster
To mix things up, here are five questions from a pub quiz that I hosted a couple years ago:
Mottos and Slogans.   What motto on the crest of what famous boarding school is "Draco dormiens nunquam titillandus" which of course translates as "Never tickle a sleeping dragon"? I wasn't even going to translate the Latin, but someone suggested that the first question of the Pub Quiz shouldn't require conjugating.
Actors and Actresses. What English-born Australian actor's second, third, and fourth highest-grossing films were Clash of the Titans, Terminator Salvation, and Wrath of the Titans, which he later apologized for making? Somehow I missed all three of these movies.
Pop Culture – Music. What 33 year-old American singer-songwriter and actor has a hit this week with the song "Not a Bad Thing"? Some critics disagree.
Sports.   According to the American Academy of Ophthalmology, basketball and WHAT cause the most sports-related eye injuries? Hint: Boxing and MMA matches only endanger two people at a time.
Science: Flora.   Oak woodlands, pine woodlands, and, in California, walnut woodlands can all be described with what six-syllable adjective that begins with the letter M?   I learned the answer to this question from Elaine Fingerett in the Davis Arboretum.
P.S. I hope you will click on the link to my Sacramento Bee story, for today the newspaper business is all about the clicks. Thanks!