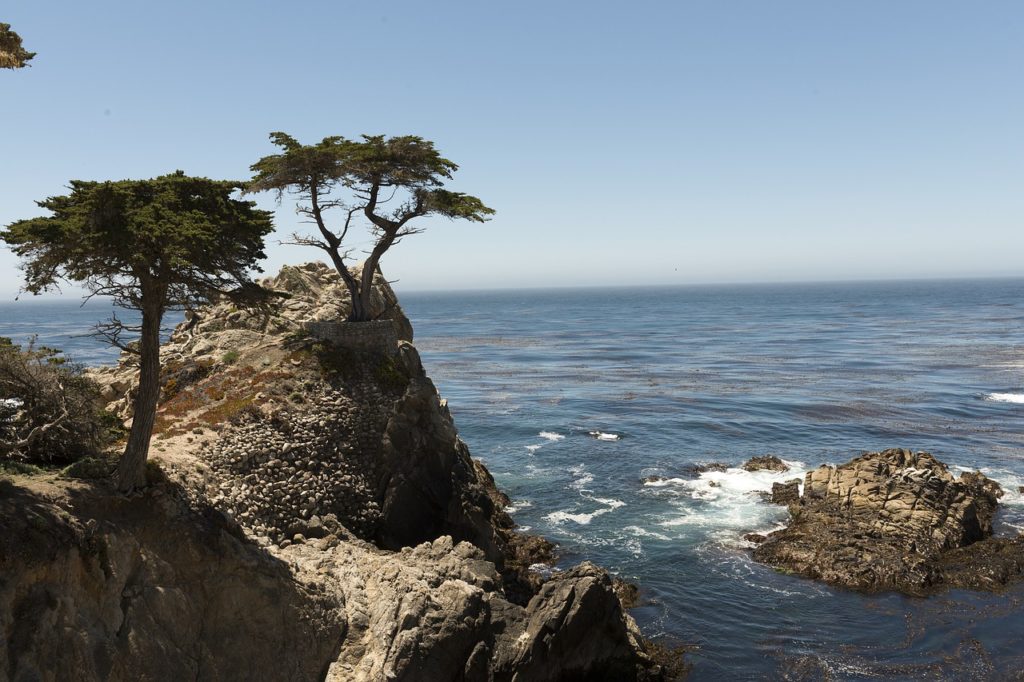 Dear Friends of the Pub Quiz,
The Russian poet and novelist Vladimir Nabokov once said, "I think it is all a matter of love; the more you love a memory the stronger and stranger it becomes." A complementary corollary might also be true: Our typical days of routine and repetition are destined to be forgotten.
This is why vacations are so important. They give us a chance to unwind, to detach, and to recharge. They also give us a chance to create new permanent memories. An image, an unexpected experience, a long look into someone's eyes: each of these might create something permanent, something tucked away in the hippocampus for repeated and welcome retrieval.
We don't always realize these opportunities when they are set before us, for we are often in a hurry. We rush through time without considering where we are, what we might see, or how we might express our adoration of the nearby people who love us. We spend our time distracted, or focused on incidental objectives, not realizing that the grains of sand are slipping from our fingers. As Wordsworth put it in one of my favorite sonnets, "Little we see in Nature that is ours; / We have given our hearts away, a sordid boon!"
Vacations can interrupt this cycle of rudimentary memory loss. This past Saturday, for instance, my wife Kate and I packed the minivan with our children and their amusements and drove off to Monterey. We parked the van at our hotel hours before check-in, and then strolled the mile down the hill past 100-year-old homes, parks filled with Monterey pines, and an increasing number of bed and breakfast inns before we arrived at Monterey's thriving downtown. After lunch we walked towards the ocean and discovered that vendors had set up their wares in huge booths in the plaza between the history museum (which we toured) and the art museum (which we saved for our next visit). Our favorite vendor had created insects, aliens, and superheroes out of recycled scrap metal. Another, a gun dealer, insisted that my children needed rubber band revolvers in order to enjoy our trip. They declined.
That afternoon we watched sea lions from afar, laughed at the names of boats in the marina, and did backstrokes in out hotel's heated pool. The next day we explored more of Monterey, walking for miles along the same seaside bike path that Kate and I once traversed via tandem bike when we rode the 17 Mile Drive as youthful honeymooners. Our waitress at the Carmel restaurant where we had a late lunch of Italian food remarked that she didn't miss the wall of heat that awaited her when her shift at the Sacramento Whole Foods had concluded. My daughter Geneva, now a Wisconsin college student, later told me privately that she loves that wall of heat. We ended our Carmel adventure at the beach, whose fine-grain sand my son Truman much preferred to the climbing rocks of Monterey.
I hope Kate and the kids will long remember our weekend of adventure, and not the bouts of traffic that awaited us on the way home. Last night before falling asleep, we remarked that we couldn't believe that we had left just the day before, and that we seemingly had fit a week's worth of experiences into those 36 hours. California has so much to offer us, and we are lucky to call such a place home, if we take advantage of it. I hope all of you can similarly expand your understanding of a weekend or a week away, and thus create memories that will continue to become stronger and stranger because of the love you invest in them.
Today's Pub Quiz was largely written in the car on the way back from the coast, but the answers have since been fact-checked. Expect questions on chain stores I would have seen from the highway, rascally children, notable multitasking inventors, the cover of The New York Times Book Review, Australians, fathers and sons who play baseball, books for children written in German, cows, tough guys, finding the doctor in the family, reddish foreheads, Paula Poundstone, southern countries, unusual protagonists, centuries for authors, Star Wars, prominent birthdays today, time travel, fennel in the kitchen, English football hooligan brothers, people named Kate, phenomenal women, geologic highlands, categories of chair, uptown and downtown, unusual splits, Academy Awards, law school, the state of the future internet, and Shakespeare.
I love how busy the summer has been in everyone's favorite eatery. Come early to claim a table tonight!
Your Quizmaster
https://www.yourquizmaster.com
http://www.twitter.com/yourquizmaster
http://www.facebook.com/yourquizmaster
Here are three questions from last week's quiz:
Science. The hyacinth macaw is native to which continent?
Books and Authors. The sharpest wit of the Algonquin Round Table was nominated for an Academy Award for her work writing the screenplay of A Star is Born. Always a progressive, when she died she left her estate to Martin Luther King Jr. What was her name?
Current Events – Names in the News. Film director George A. Romero died recently at the age of 77. For what horror film is he best known?