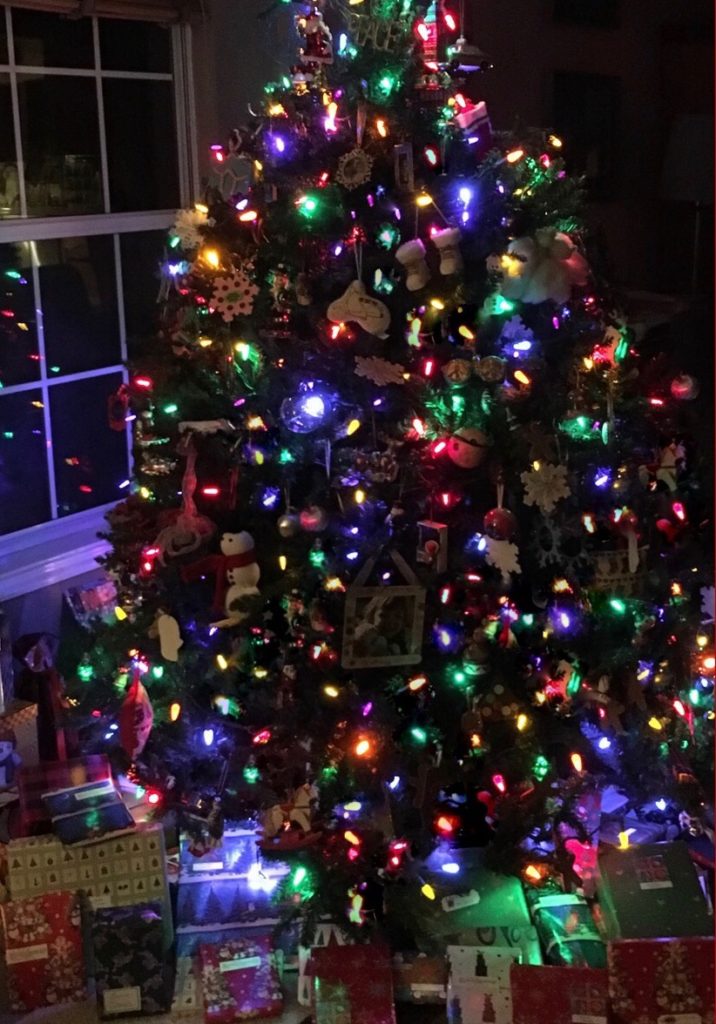 Dear Friends of the Pub Quiz,
I love the way that my wife Kate loves the music that she loves. She smiles, hums a bit, and almost shimmies with her shoulders, making me grateful as I watch her inhabit the music. In many ways, our musical tastes overlap. When she and I met 30 years ago this fall, we discovered that we shared a love of Bob Marley, Paul Simon, Aretha Franklin, and Suzanne Vega. Later together, and in person, we discovered Greg Brown, Mumbo Gumbo, and Too Many Zooz.
All that said, if Kate leaves the room while I am working from home, the music usually changes to some of my favorites that antedate our first meeting, including the music of Ray Charles, Rick James, Parliament Funkadelic, and James Brown. I often feel that I am kin with James Brown.
But on a recent evening when Kate ventured out to dine and catch up with a group of her closest friends, I did not switch off the Christmas choral music she was playing while preparing for her evening. The songs she had chosen were resonating with me, and they helped me refocus my thoughts on our family and our home this December.
Traditional holiday music, and for us that means primarily Christmas music, serves to connect us with rituals of yesteryear. When I was a child, we did watch some screens together, such as the yearly broadcast of It's a Wonderful Life, the classic 1946 film that celebrates the end of World War II as much as it does Christmas, but mostly as families we actively participated in rituals together.
As a youth, I would walk with my mom to the Christmas tree vendor in our Georgetown neighborhood of Washington D.C., and then trudge back through the snow, dragging a Christmas tree that grew heavier by the block. Back home, I remember feeling the warmth of Christmas surround me, along with the smell of fresh pine. We would hang the same impossibly fragile ornaments that my grandmother had hung on trees in Pennsylvania when she was a girl. A few broke every Christmas, and by the time we sold our DC home in 1989, there were none left.
Those ornaments were unboxed as my mom sang along with the 1960 Nat King Cole album The Magic of Christmas. As I hear exalted choral voices share the magic of those carols now, and as I reflect on family Christmases of yesteryear, I realize that these were some of the few songs for which we knew all the words, even those of the obscure secondary verses about visiting angels:
Still through the cloven skies they come
With peaceful wings unfurled
And still their heavenly music floats
O'er all the weary world;
Above its sad and lowly plains
They bend on hovering wing.
And ever o'er its Babel sounds
The blessed angels sing.
Yet with the woes of sin and strife
The world hath suffered long;
Beneath the angel-strain have rolled
Two thousand years of wrong;
And man, at war with man, hears not
The love song which they bring:
O hush the noise, ye men of strife,
And hear the angels sing.
For lo! the days are hastening on,
By prophet bards foretold,
When, with the ever-circling years,
Shall come the Age of Gold;
When peace shall over all the earth
Its ancient splendors fling,
And all the world give back the song
Which now the angels sing.
Those angels still sing to us today. Whether you look for guidance from the unnamed angels in different versions of the biblical Christmas story, from what Abraham Lincoln called "the better angels of our nature," or, as I do, from James Brown, we all hope our holiday breaks provide inspiration and togetherness. Uplifted by music that might make us feel less weary and that might hush the "men of strife," we should all get to work on creating or renewing holiday traditions with loved ones, the traditions that will garnish our future memories like so many unbreakable ornaments.
Tonight's Pub Quiz is the one where I arrive with copies of my Pub Quiz book for sale, $20 each. More on that after the hints.
Tonight's pub quiz will feature questions on issues raised above, as well as on wookies, Michael Jordan, oranges, lost daughters, hipsters, bewitched sisters, rivalries, food staples, the color yellow, librarian choices, cubic feet, face dots, P as in proton, the color blue, William Faulkner, birds of prey, self-propelled vessels, government agencies, prized absences, California raisins, satisfactory driving, coveted Oscars, wildness incarnate, swift prey, singer-actors, a chapter per character, the importance of titles, Old French expressions, Instagram, inclement weather island visits, indigenous people, representatives that deserve impeachment, arts and crafts, retail clothing choices, choices of the Irish middle class, people named Quincannon, gross registers, American slavery, large cats, and Shakespeare.
Copies of Pub Quizzes: Trivia for Smart People have been picked up at the printer and are now on their way to Davis. I hope you will buy a copy or three this evening at the Pub Quiz. At 350 pages, 33 full-length quizzes, and over 1,000 questions, Pub Quizzes: Trivia for Smart People will keep you and your fellow holiday revelers busy, especially if sharing trivia questions is part of what you call revelry, as I do. You can stop by to buy a copy tonight even if you don't plan to participate in the quiz. I will also have a signup sheet for people who want copies delivered to Davis friends and family on Friday. While the delivery is free, holiday gift-wrapping and/or gift-bags, to be provided by my daughter who arrives home from college Thursday night, will be $3 extra (for I will have to pay her). Use this form to register your intent to buy a book.
I hope to see you tonight for the de Vere's Irish Pub Pub Quiz! We start at 7, but I expect a crowd, so you may want to come early to secure a table.
Your Quizmaster
https://www.yourquizmaster.com
http://www.twitter.com/yourquizmaster
https://www.facebook.com/yourquizmaster
P.S. Here are three questions from the Pub Quiz from December 21st, 2009. Adjust accordingly.
Mottos and Slogans. John Stossel recently revealed on "The O'Reilly Factor" the names of American retailers that were deemed to be "Christmas-friendly" by the American Family Association. One of the largest of these (1,416 stores) for years had as its slogan "Right Here. Right Now." Name this company that merged with Sears in 2004.
Pop Culture – Music (Karaoke Question). What is the actual title of the song popularly known by its opening line "Chestnuts Roasting On An Open Fire"?
Anagram – Film Musicals. The seventh greatest movie musical of all time according to the AFI, and the only one film on the list whose title is a command, could have its title letters rearranged to spell SOMETIME UTENSIL. What is this 1944 film that introduced us to the song "Have Yourself a Merry Little Christmas"?
P.S. This coming Thursday, December 21st is Poetry Night – we are starting at 7 instead of 8, and on the third floor, instead of the second, of the John Natsoulas Gallery. Occasional Pub Quiz player Beth Suter will be the featured poet.
Beth Suter is a longtime Davis author, poet, naturalist, and teacher. Her work has appeared in The Yolo Crow, The Avocet, The American River Review, Tule Review, and The Snowy Egret. She has been a featured reader at The Other Voice and The Sacramento Poetry Center. Suter won first place in the 2013 Ina Coolbrith Poetry Contest, and in 2014 was nominated for a Pushcart Prize.
Beth Suter grew up in rural Missouri, living close to the land. Suter fell in love with poetry while studying environmental science at UC. Davis. Today she sees poetry as a way to commune with nature and share her love of place with others. She lives in Davis with her husband and son.