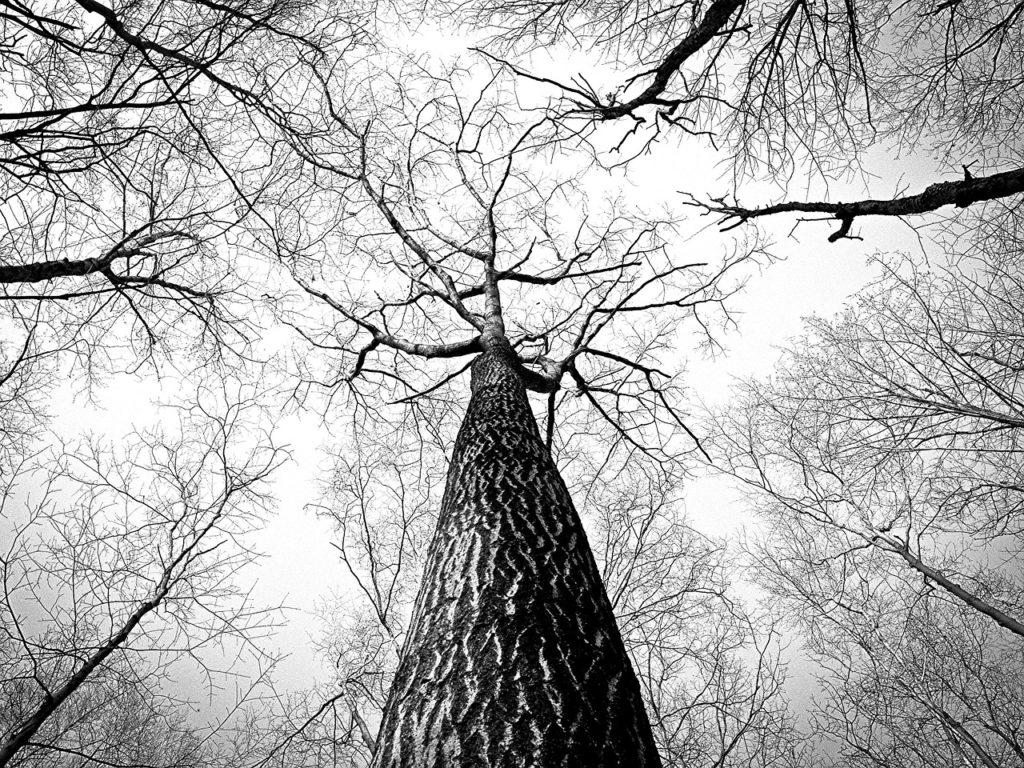 Dear Friends of the Pub Quiz,
Driving through midtown Sacramento yesterday, I reminded myself of one important reason why Kate and I chose to move there back in 1991: The trees! Huge oaks and maples line the streets where we used to walk, grateful for the shade on hot afternoons in our "City of Trees." Someone thought that Paris had more impressive tree cover than California's capital, but that just isn't so. As Hillary Louise Johnson wrote for Sactown Magazine, "Paris's "meager 8.8-percent tree canopy coverage can't touch Sacramento's 23.6 percent with a 10-foot branch. In other words, when it comes to Mother Nature's trunk show, the only way the French capital is greener than we are is, dare we say, with envy."
Somehow, I don't think Paris is very envious of Sacramento, despite the younger city's impressive canopy coverage, allegedly the third greatest in the world (after Vancouver and Singapore). But obviously Sacramento has earned its nickname, also a onetime nickname of my childhood home of Washington DC, where I frequented an illegally-constructed tree fort in Glover Archibald Park.
Although filled with more new neighborhoods than midtown Sacramento, Davis can look to its beloved greenbelts for tree cover, as well as those famous walnut trees heading west on Russell Boulevard, planted by the LaRue family in 1876. We in Davis rightfully love our UC Davis Arboretum, but sometimes that quaint redwood grove there seems like a teaser, especially to those who have lived in the Bay Area, as I have. I loved the redwoods of Marin County so much that I took Kate to Muir Woods to propose marriage to her. We had to walk deep into the forest to separate ourselves from the (other) tourists, finding a spot by a brook that was as green as the Forest Moon of Endor. Acknowledging the importance of trees to our growing family, we even gave our son Jukie the middle name of "Forest" (with one R).
As Davis Poet Laureate, I have been asked to write some poems in preparation for a city Arbor Day celebration in February, even though Arbor Day is in April. How soon should one begin such poems? Well, as the Chinese proverb goes, "The best time to plant a tree was 20 years ago. The second best time is now." With their beauty, majesty, and necessity, trees remind us not to procrastinate, whether it be for a planting project or a poetry project.
Updating the Chinese proverb, and perhaps as a warning to future presidents, Franklin Delano Roosevelt once said this: "A nation that destroys its soils destroys itself. Forests are the lungs of our land, purifying the air and giving fresh strength to our people." That which is most valuable to us usually has no price tag.
Even though recent winds have shaken the pollen out of our city's trees, and felled trees that knocked out our electricity while I was writing this newsletter, I hope that you, too, are purified and given strength by the tress you pass by today. Kahlil Gibran, whom I have quoted often as a wedding officiant, said in "Sand and Foam" that "Trees are poems that the earth writes upon the sky." Grateful for my bicycle commute along the grand trees nourished by Putah Creek, I shall try to draw inspiration for pedaling as well as poems. I wish the same for you.
Tonight's Pub Quiz will feature questions on some of the topics raised above. Expect also questions about rotund bellies, the Caribbean, Winston Churchill, agricultural colleges, Don Lipper's birthday, Spaniards, habitats, counted centuries, the meaning of "mega," changed names upon exit of the colonialists, incomplete prognostication, sparsely populated islands, ersatz avengers, beginnings and endings, India, a letter that starts the name of four cities, relevant horns, Oscar-winners, being sorry about having trouble understanding right now (as Alexa says upon being awakened after a power outage), exports of Israel, multiple opinions, intermediate materials, California celebrities, eastern conferences, the world music awards, C words, an opponent's headquarters, coastal surprises, unusual transportation options, religious groups, and Shakespeare.
I hope to see you this evening, and that from tonight's Pub Quiz you will learn something new that you can use later. As Emerson observed, "The creation of a thousand forests is in one acorn." Keeping Emerson in mind, I will help you turn over some fresh soil, but only figuratively!
Your Quizmaster
https://www.yourquizmaster.com
http://www.twitter.com/yourquizmaster
http://www.facebook.com/yourquizmaster
Here are three questions from the quiz of October 3rd, 2016, when we were all so much younger:
Books and Authors. The authors and philosophers H.G. Wells, Henri Bergson, and Albert Einstein were all deeply interested in the same specific topic on my answer sheet. Name the topic.
Sports. The United States defeated Europe in gold at Hazeltine yesterday, taking a decisive 17-11 victory. What cup did the Americans win?
Shakespeare. According to her father, what prime number age is Juliet in the play Romeo and Juliet?
P.S. You have but two more weekends to see the current production of Midsummer Night's Dream. See the website http://www.shakespearedavis.org for details and to buy tickets. Thanks, Davis Shakespeare Ensemble!