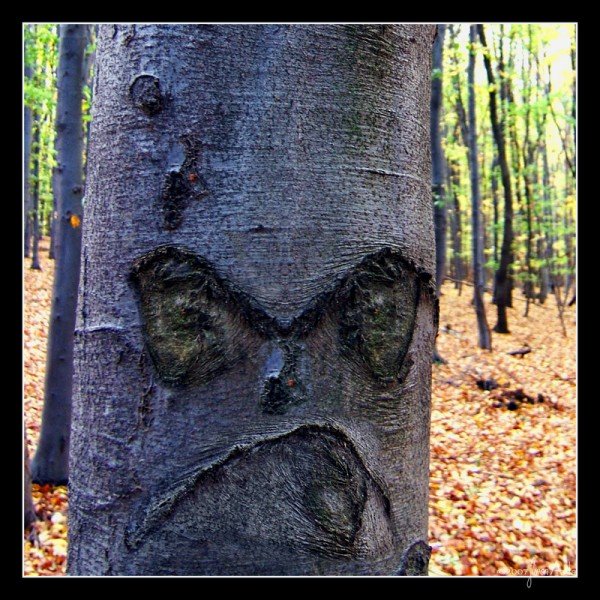 Dear Friends of the Pub Quiz,
Some see this as a dark time, a time when the trees are wreaking their revenge upon us for what we have done to them.
Perhaps that's overstated, but to me, if feels that way. I don't know if you have been reading the news, but the trees of Davis seem to be hurling their branches at innocent Davisites like the Ents taking on Saruman and the Orcs during the attack on Isengard. This past Wednesday, April 5th, outside of the Student Community Center, a 32-foot tree branch fell 40 feet from a eucalyptus tree upon four of my colleagues in the University Writing Program. All were hospitalized and had to take some time off from teaching, but we believe that all will recover fully.
And then this past Friday night a 400-pound oak tree branch crashed through the patio of the beloved Pence Gallery, 212 D Street, right behind our Irish Pub. This happened during a fundraiser for Third Space, the artistic collective that has seen its rent skyrocket and its space contracted. People were standing outside in the path of the branch just a few minutes before it came down, but then came inside to hear some of the live music. I myself was standing on the now-destroyed patio just an hour before the mishap. Fortunately, no one was hurt.
Are the trees angry at us? As I was telling these stories in the back yard of one of the foremost art advocates in Davis during a Davis Shakespeare Ensemble donors' event yesterday, people were looking up to the canopy of trees with concern. One told me that during one windy day last week she drove her car rather than riding her bike, for fear of the trees. Some people at the DSE event opted to stand a greater distance from me, as seemingly I am the only connection between the University Writing Program, Third Space, and the Pence Gallery.
Having participated in Redwood Summer 27 years ago, and having raised tens of thousands of dollars for organizations such as The Sierra Club and The Nature Conservancy, I would hope that the trees would see me as a friend. Perhaps the trees do not discriminate.
As April is National Poetry Month, let's conclude with a poem. One of my favorite 20th century British poets, Philip Larkin, expressed a somewhat forlorn attitude towards our leafy brethren in his springtime poem "The Trees":
The Trees
The trees are coming into leaf
Like something almost being said;
The recent buds relax and spread,
Their greenness is a kind of grief.
Is it that they are born again
And we grow old? No, they die too,
Their yearly trick of looking new
Is written down in rings of grain.
Yet still the unresting castles thresh
In fullgrown thickness every May.
Last year is dead, they seem to say,
Begin afresh, afresh, afresh.
I hope you find inspiration to begin afresh this spring. Start by joining us tonight at the de Vere's Irish Pub Pub Quiz!
In addition to topics raised above, expect questions about counties that have a river in common, slight cultures, epistolary imperatives, Latino men, golden ages, organ transplants, broken records, the absence of tongues, peppers, specific executions, monarchies we can stand, Irish products, bosses who are not babies, unwelcome flowers, Ancient Greece, religious customs, calabash dorks, yellow diamonds, W.C. Fields associates, slave ships, exchangeability, really platinum, the gold rush, Sylvester Stallone, sound responses, storms of germs in Nevada, the plural of hypotenuse, the iPhones of big brothers, and Shakespeare.
Your Quizmaster
https://www.yourquizmaster.com
http://www.twitter.com/yourquizmaster
http://www.facebook.com/yourquizmaster
Here are three questions from last week's quiz:
Internet Culture. No longer Windows, what is now the world's most popular OS in terms of internet usage?
Bonus Anagram.  What word is both an anagram and often a synonym of the phrase "dirty room"?
Another Music Question, this time about 67-year-old Songwriters Who Were Born in Tuskegee, Alabama. What winner of the Johnny Mercer Award has written three of Billboard's Top 100 Hits of All-Time?
P.S. Thanks to everyone from Pub Quiz who attended Poetry Night last Thursday, especially Cara and John.